The Cannabis Commercial Real Estate Boom Hits the Northeast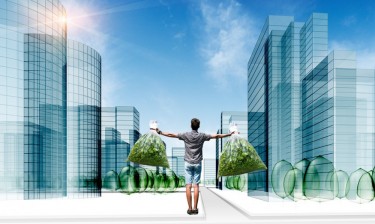 The American Cannabis industry has developed tremendously such that it is now a part of many industries from healthcare to wellness, skincare, etc. However, it has not penetrated the real estate industry because getting a license is arduous, and securing a location is even more challenging. 
Every state has its unique regulations and restrictions for its real estate market, making it very tasking for cannabis entrepreneurs to source for properties. Since cannabis is not legal at the Federal level, banks have a hostile stance to the industry which means traditional mortgages are not an option. 
This article focuses on the New England and New York cannabis real estate market, covering some specific states. The states include Vermont, Connecticut, New York, New Jersey, New Hampshire, Maine, Massachusetts, and Pennsylvania. 
Most of the states mentioned above have fully legal cannabis industries, which is a legalized sector for both medical and adult use but with an 'Opt-out clause." 
The clause stipulates that if the village decides to disallow cannabis stores in its location, it will put more demand for places in the municipalities that allow for the approval of cannabis businesses. 
The cannabis growth in the Northwest 
The cannabis industry in the Northeast has experienced tremendous expansion at an incredible pace. There were only 187 dispensaries across nine states in 2018. Interestingly as of March 2021, that number increased to 424, of which only Maine and Massachusetts have adult-use products for sale. The remaining states solely had medical marijuana. 
As impressive as these numbers are, it is expected to increase again when other states become fully legal. This will happen in states like New York and New Jersey. 
The Massachusetts cannabis boom 
Great Barrington is an area in Massachusetts with a cannabis dispensary boom. It is a lovely town located at the center of the Berkshire Mountains, a popular tourist spot. Tourists can ski during winter, take hiking trips, and camp in summer. The town also has a bustling summer performance calendar that attracts baby boomers to watch dance and theatrical performances. As an ideal tourist epicenter, it is also the perfect place to site a dispensary, and Great Barrington initially opened its doors to the cannabis industry. 
Opening its doors led to an increase in the number of dispensaries, and today the town has had enough. With a population under 7,000 people and enough dispensaries, it is safe to say that Great Barrington has capitalized off the Massachusetts cannabis boom. 
Springfield, another area in the state, has also attracted many dispensaries and Boston and its surrounding suburbs. But there are also places in the state with zero dispensaries mainly because of a lack of tourist attraction and a major highway. 
Newcomers in the cannabis boom: New York and New Jersey 
Unlike the other soon-to-be fully legal states like New York and New Jersey, Massachusetts seems like an old-timer. The cannabis markets are expected to be sizable and with only legal medical marijuana in both states. 
Both states recently legalized adult-use cannabis, with New Jersey starting sales in 2021 and New York starting sales on April 1, 2022. Both states are known for expensive real estate.
The medical cannabis state: Pennsylvania 
Pennsylvania is known as a medical-only cannabis state, and it is facing a lot of pressure to become fully legal like its New York and New Jersey neighbors. 
Within the last 12 months, Pennsylvania's medical cannabis sales reached a total of $910 million. Sales of medical cannabis have also increased in the previous 13 months, starting at $40 million in January 2020 and a closing sale of $98 million in January 2021. 
The state's dispensaries and stores have increased from 47 in 2018 to 110 in 2021: this is just for the medical market. The market in this state is growing as while Canadian companies have 'Overbuilt" facilities, Pennsylvania is asking for more. 
Maine: A fully legal cannabis state
Maine is an excellent example of a fully legal cannabis state, and with its recent increase in stores, one understands why this market is so important in the Northeast. The stores in Maine increased from 8 in 2019 to 23 in 2021. 
A New York-based real estate investment trust power REIT subsidiary, Propco, bought a three-acre property in York County, Maine. The property was sold at $400,000; it is a 32,800 square-foot cannabis cultivation facility with a 2,800 square foot processing and distribution building. 
Propco says it will fund the construction of additional 9,900 square feet of processing space while renovating an existing 2,738 square foot building at an acquired property. 
These combined real estate investments in Maine are expected to become one of the most significant cannabis greenhouse cultivation, processing, and distribution properties. The acquisitions show that the cannabis boom in the Northeast in general and Maine, in particular, is thriving. 
The other states of the Northeast 
The other states all play a minor part in the cannabis real estate dynamic in the Northeast. For instance, Connecticut has four producers that make up 18 dispensaries and facilities. Vermont has seven dispensaries, Rhode Island has three, and New Hampshire has five. 
This year a bill to legalize marijuana was approved in Connecticut but is still a work in progress. The Rhode Island senate committee has had a joint hearing on two marijuana legalization proposals. The Vermont governor has allowed the legalization bill to take effect without his signature. 
It is safe to conclude that the states in the Northeast are maximizing the cannabis boom, which will have a positive impact on cannabis real estate. After these legalization proposals are effected, marijuana entrepreneurs will need spaces to set up dispensaries. 
Bottom Line 
The Northeast cannabis industry has immense potentials for the cannabis market. The COVID-19 pandemic caused a massive market disruption in traditional retail for many governments, and lockdowns led to a price hike in online shopping. Brick and mortar retailers have to close shops, thus heightening business opportunities for cannabis dispensaries. 
Rural lands have also increased in value with remote work caused by lockdowns, creating several opportunities for urban settings to relocate to rural areas. Old and depressed towns are starting to see new life, leading to the decline in demand for prominent locations. 
As rules and regulations are modified to meet the post-COVID-19 era, the cannabis real estate in the Northeast area will enter into a new phase where it becomes easier for cannabis entrepreneurs to thrive.
LANDLORDS AND GETTING A LOCATION IN CANNABIS ZONE, READ MORE…
HOW LANDLORDS NOW CONTROL MASSACHUSETTS MARIJUANA LICENSING!
OR..