China's cannabis boom: Betting big on the global CBD craze


A boom in the popularity of cannabis-derived cannabidiol (CBD) in the US and Europe has started a frenzy of interest in commercial hemp growing in China.
CBD is believed to help cure a range of illnesses, even though there is little scientific evidence. 

But that hasn't stopped the industry from growing. The global CBD market is expect to hit $16 billion by 2025, according to one estimate.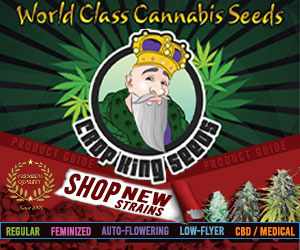 Viola Zhou visited southwestern China's Yunnan province, where commercial cannabis growing is legal, to see how this CBD boom is playing out in China.
For more on the latest in China: https://www.inkstonenews.com/
Like Inkstone on Facebook: https://www.facebook.com/inkstonenews/
Follow Inkstone on Twitter: https://twitter.com/inkstonenews
Follow us on Instagram: https://www.instagram.com/inkstonenews

source