New Study Finds Evidence That CBD Does Not Impair Driving


A recent #study #published in the #medical #journal #JAMA has come out with proof that #CBD is not linked to #driver impairment. The study had participants drive on the highway both sober and 40 minutes after vaping #THC, CBD, or both. Patients were then tested on how much they swerved or weaved in the road. The results showed there was no difference between the drivers who were sober and drivers who had consumed CBD. Furthermore, the study proved that driving under the influence of THC gave a worse driving performance than all other groups.
However, it proved that there is no difference in driving ability 4 hours after consuming either CBD or THC, giving proof that CBD is not a dangerous substance in combination with driving.
Also, don't forget to #share and #subscribe. Tune in to the #Cannabis Newsroom, every #Sunday at 6 pm on #Roku.

Distributed by: Cannabis Broadcast Station/ Infinity Broadcast Network Sponsored by: Infinity Inc.
http://www.infinitybroadcastnetwork.com
http://www.cannabisbroadcaststation.com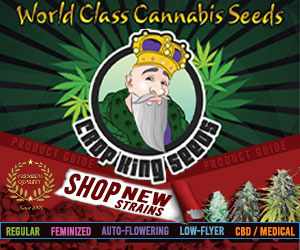 Follow Us on IG,Twitter, Facebook: @cannabisbroadcaststaion @infinitybrandsinc @cannabissnacks
#cannabis #marijuana #cannabisnews #news

source