Stock trading News | Small cap opportunity: BTV Explores 5 Burgeoning Cannabis Companies


On this BTV – Business Television episode, cannabis companies; trend or here to stay?
CanniMed Therapeutics (CMED:TSX) – in the cannabis business since the 90's, CanniMed is focused on providing pharmaceutical-grade products with an emphasis on quality control.
Beleave Inc. (BE:CSE) – awaiting clearance from Health Canada to begin cultivating their first crop and looking to lead next-generation discoveries in medical cannabis.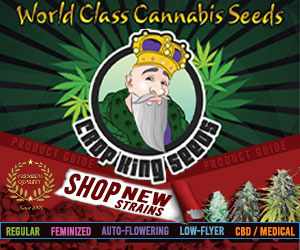 Lexaria Bioscience (LXX:CSE) –focused on the absorption, better flavour and improved delivery of compounds found in edible cannabis products.
Organigram (OGI:TSX.V) – a new CEO with 30 years in the healthcare industry leads this licensed medical cannabis producer.

Aphria (APH:TSX) with comments from Jason Zandberg, Equity Analyst, PI Financial, and Neal Gilmer, Research Analyst, Haywood Securitiesonone of the earliest licensed and lowest cost producersin the competitive cannabis industry.
Investment Analysts on cannabis sector: Equity Analyst at PI Financial, Jason Zandberg and Research Analystfrom Haywood Securities, Neal Gilmer give their take on the unique cannabis sector.
James Black, Listings Development, CSE shares why U.S. companies are showing interest in the cannabis market up north. Video
Subscribe to receive more investment opportunities videos: http://bit.ly/Subscribe2BTV
Check out more videos:
Business TV episodes: http://bit.ly/2Vb3tAk
CEO Clips: http://bit.ly/2ZfBdM9
New Listing Alert: http://bit.ly/2ZeySRP

source