Hemp-Derived CBD Banned | Hemp Business Growing Pains with Nana's Secret


Hemp-Derived CBD Banned | Hemp Business Growing Pains with Nana's Secret
Cecilia of Nana's Secret talks about how her business was shut down by a silly change in CBD laws in Washington.
Illinois may ruin its hemp crop with faulty tests, the USDA offers crop insurance for hemp in 2020, the DEA says it will allow more research & Washington State yanks CBD off the shelves if it is edible. Curaleaf scrubs its website of medical claims.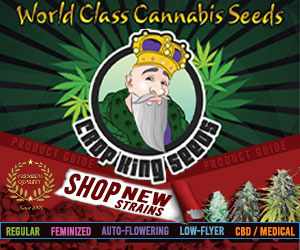 Check out Nana's Secret on their website "nanassecret"!
Check out Josh Kincaid on "The Talking Hedge" on his website, YouTube, and Spotify!
Read more about the CBD ban by searching "CBD ban" on our website "Cannabis Industry Lawyer"!
______________________________________________
Footnotes (Headlines and Resources to Google):
Curaleaf scrubs website for medical claims following FDA warning (hempindustrydaily)
2019 Hemp Market Update (panxchange)
United States Department of Agriculture Risk Management Agency
DEA Announces Steps Necessary to Improve Access to Marijuana Research (Department of Justice)
______________________________________________
*Update*
If you're reading this after October 9, 2020, unfortunately, we had to delete all links to outside sources. While Cannabis Legalization News is an educational news show, the very center of many of our discussions is cannabis. Cannabis currently remains federally illegal and YouTube is mandated by federal regulations. We implore you to go to our website "Cannabis Industry Lawyer" and subscribe to our newsletter so you can keep up with all cannabis legalization news. Please always comply with your jurisdiction's cannabis laws. If they delete our channel, we're sorry – we tried to comply but they said we did not.

source