THE WASH DAILY with Joey SLLiks CANNABIS NEWS REPORT Turns out CBD is weed according to drug testing


FRIDAY, NOVEMBER 13, 2020
New Jersey Committees Cancel Marijuana Sales Bill Votes Amid Disputes Over Provisions
Efforts to approve enabling legislation to enact a regulated marijuana market in New Jersey have already hit a hitch, with two committees pulling companion bills from scheduled hearings on Thursday. But a separate proposal to decriminalize cannabis possession was approved by a Senate panel—with a late amendment to lessen penalties for psilocybin-related offenses.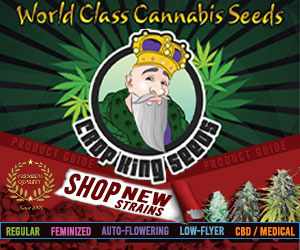 About two-thirds of New Jersey voters approved a referendum to legalize cannabis on Election Day, but it's still up to lawmakers to pass legislation that will set up the rules for the program and allow for retail sales. Legislators moved quickly to introduce and act on implementation bills, which cleared the Senate Judiciary and Assembly Oversight, Reform and Federal Relations Committees on Monday.
https://www.marijuanamoment.net/new-jersey-committees-cancel-marijuana-sales-bill-votes-amid-disputes-over-provisions/
—
New Study Warns CBD May Yield Positive THC Test Results
he study was conducted at McLean Hospital in Belmont, Mass. between June of 2018 and February of this year with 15 participants, all of whom were 18 and older. Those patients "self-administered 1 mL of the study product sublingually 3 times per day, for a targeted daily dose of approximately 30 mg of CBD," as well as less than one milligram of THC.

That last part is crucial. In its own write-up of the study, NORML noted that the "ingestion of CBD products absent any presence of THC will not trigger a positive drug test result because CBD is not converted into carboxy-THC following metabolization."
……………………………….
Clinical Trial: Hemp-Derived Products Containing THC Levels Below Federal Standards Trigger Positive Drug Test Results
https://norml.org/news/2020/11/12/clinical-trial-hemp-derived-products-containing-thc-levels-below-federal-standards-trigger-positive-drug-test-results/
…………………………………
https://hightimes.com/news/new-study-warns-cbd-may-yield-positive-thc-test-results/
—
Israel Announced Intentions To Legalize Recreational Cannabis
Israel has just announced that the country will be drafting a memo for approval that would legalize and regulate cannabis nationwide, adding them to the ranks of countries with legal cannabis across the globe. 
It took Israel, where medical cannabis has been legal since the 1990s, a while to land on this decision. First, the country did an in-depth study that weighed the success and failures of legalization in other countries, comparing different models of legalization and decriminalization across the board. 
This past Thursday, a special discussion was held in which Deputy Attorney-General Amit Meraris shared the findings of the committee that carried out the study and introduced the experts who were able to speak on the subject of cannabis. They went over the needs of the country, as well as the legal needs of founding an industry and providing for legal cannabis infrastructure. 
said Blue and White MK Michal Cotler-Wunsh, who chairs the Knesset's Special Committee on drug and Alcohol use. 
https://hightimes.com/news/world/israel-announced-intentions-legalize-recreational-cannabis/

source