Big Trouble in China Could Mean Abundant (Cheap) U.S. CBD


China is already recognised as the world's largest hemp producer (growing more than two-thirds of the planet's output), though it exports nearly all of that while strictly maintaining prohibition of high-THC cannabis. Following years as the USA's main source of hemp imports, China is now being required under a new trade deal to buy a lot more of the nonintoxicating cannabis crop from the U.S.
China has domestically clamped down on CBD. In March, the country first proposed the notion of a ban, before its National Medical Products Administration banned cannabis compounds in cosmetics, including CBD oil and leaf. Products have been pulled from shelves in the clampdown, and the industry is starting to move elsewhere.
The overall policy seems to tolerate cannabis for export, but in no measure for domestic consumers. For the time being, China's restrictive measures stand in stark contrast to those in Europe (where a mature CBD market has developed), and where obstacles keep falling as regulations are simplified.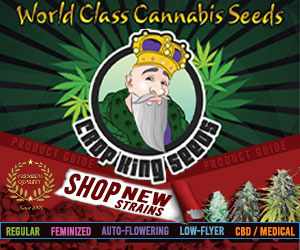 While China seeks to limit the use of cannabis products in its home market, it may continue to ramp up production for foreign trade as with Europe. For so long as it chooses to, it will be missing a vast economic opportunity at home amid a frustrated market hungry for the benefits of CBD and other cannabis products.
Show Notes:
China's Massive CBD Output Matched Only by Its Own Missed Opportunities
https://newfrontierdata.com/cannabis-insights/chinas-massive-cbd-output-matched-only-by-its-own-missed-opportunities/

Host:
Josh Kincaid, Capital Markets Analyst & host of your cannabis business podcast.
https://www.linkedin.com/in/joshkincaid/
Episode 762 of The Talking Hedge:
Your Cannabis Business Podcast.
​Covering cannabis business news, interviews, investments, events, products, reviews, and some random stuff. But as Jay-Z said "it's only entertainment."
https://www.theTalkingHedgepodcast.com
Music Info:
Song: Beat | Keep On | 2020
Artist: Milochromatic Beats
&
Song: Dark Trap Beats Hard Rap Instrumental | Gang | 2018
Artist: LuxrayBeats
Keywords:
Hemp News, Weed News, Cannabis News, Marijuana News, Cannabis Business, Marijuana Business, Cannabis Industry News, Marijuana Industry News, Weed News 420, Talking Hedge Podcast, Cannabis Podcast, Marijuana Podcast, Business Podcast, CBD podcast, THC podcast, Cannabis Pitch Deck, Marijuana Pitch Deck, Marijuana Investment Deck, Cannabis Investment Deck, Cannabis Compliance, Cannabis Data, Cannabis Banking, Cannabis Investment, Pot Stocks, Cannabis Stocks, Weed Stocks, Marijuana Stocks, Cannabis Data, Marijuana Data, Cannabis Analytics, Marijuana Analytics, Cannabis Sales Data, Marijuana Sales Data
Josh is not an investment adviser. The Talking Hedge is long gold and silver. Listeners should always speak to their personal financial advisers.

source