BIG News for the Canna Industry Q1 2020 – California CBD and MJ Product Development


Conscious Cannabiz Podcast Ep:1
With this first introductory episode of our podcast Conscious Cannabiz, we're sharing news and highlighting thought leaders in the canna and CBD industry. Start off 2020 right with this valuable information and share with those who might benefit.
– Subtitles/Closed Captioning Available. Scroll Down for Timestamp Links –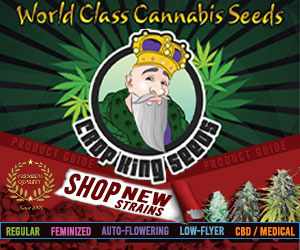 We are sharing news updates that affect the canna and CBD industry in California and in the broader United States as well.
Update 3/19/20 – The Haus of Jane event mentioned will now be online due to Covid-19. Visit HausofJane.com to register for 4/1 Women Wednesday party and for 4/20/20 with all day programming.
Topics include:
Vape Crisis, Select Elite Brand, Curaleaf Holdings Inc., Cura Partners, AB 1529, Universal Symbol on Vape Carts, Child-Resistant Packaging, Dennis Peron and Brownie Mary Act (SB34), Cresco Labs Workers Unionize, Tribal Cannabis, South Dakota MJ Legalization, BCC cannabis excise tax markup rate increased, AB1948, Hall of Flowers Palm Springs, Haus of Jane, WEiC, andTokeativity.
Time Stamps:
Cura Cannabis 5:45
South Dakota Legalization 11:00
Dennis Peron and Brownie Mary Act 14:10
CBD Dietary Supplement HR5587 16:42
AB1948 Lower Cannabis Taxes in California 18:01
Insecure Data with Personal Information POS System THSuite 18:52
Next Event Haus of Jane Palm Springs 4/1 20:26
Are you interested in joining our movement? Want to make a difference in people's lives through plant medicine, record expungement, or education? The Time Has Come. Subscribe to our YouTube channel to stay informed and support conscious business leaders!

Listen to this podcast and more episodes at ConsciousCannabiz.com .
Follow us on Facebook – http://facebook.com/consciouscannabiz/ .
Conscious Cannabiz highlights thought leaders in the cannabis industry and conscious business practices.
Host Courtney Aura Freeman is a second generation cannabis and CBD industry entrepreneur, author, public speaker, business consultant, event producer, and educator.
IG: @CourtneyAuraFreeman
Conscious Cannabiz is powered by White Buffalo.
IG: @White_Buflo
FB: WhiteBuffaloHeritage
White Buffalo is a trusted brand since 1976 with CBD skincare products available at WhiteBuffaloSpirit.org . IG @WhiteBuffaloSpirit .
We started Conscious Cannabiz in 2017-18 with monthly industry events in Los Angeles and video of coverage of the legalization and regulatory framework in Santa Monica. We're now taking our message to the waves and expanding our reach with this podcast.
Interested in sponsoring this podcast? Contact us at CannaProductConsulting.com .

source