Top Cannabis Stocks 2021 | HEMP FUSION CEO Interview – CBD.U, CBDHF


Hemp Fusion is a CBD seed to oil company in the USA, Justin Speaks with CEO Jason Mitchell!
At Hemp Fusion we believe that the cannabinoids, terpenes, Omega fatty acids, flavonoids and so much more contained within the Hemp plant represent an ability to eventually unlock the mysteries that have eluded health practitioners for decades.
From the highest standards of testing on materials to our founder, Jason Mitchell, sitting on the US Hemp Roundtable, our backgrounds consist of decades of extensive research, launching hundreds of successful health-supporting products and educating thousands of consumers. This deep experience has led us to the conclusion that the 'entourage effect' unlocks the true benefits of the hemp plant.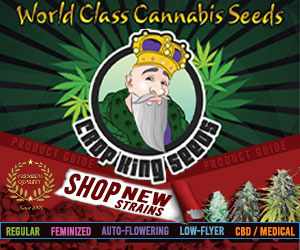 Today's Sponsor: Hemp Fusion! (CSE:CBD.U) (OTC:CBDHF)
🎉🎉Blaze Tips has launched, set your FREE algo alert right now at https://blaze.tips
🎉 If you want more customized help on a daily basis, explore a 7-day free trial of our community membership: https://blazecapital.com/membership

Timestamps
0:00 Welcome to Jason! Hemp Fusion CEO
0:30 Who is Hemp Fusion?
1:50 Who is Jason, his experience and background!
3:40 Jason's experience with Cannabis
6:00 Jason's thoughts on Endocannbinoid system
7:20 Hemp Fusions Focus on Health & Wellness
9:00 How did Hemp Fusion get into CBD?
10:00 CBD 2.0 & Hemp Fusion
11:40 Hemp Fusion Supply Chain Control
12:35 Farm Bill, FDA control
13:40 Hemp Fusion focus on Safety
14:40 Strong Regulatory Profile
15:30 Hemp Fusions approach to CBD 2.0
17:45 People, Process, Product
18:25 What does being a Public Company mean to you?
20:10 5 Channel Strategy
21:30 News and the Reaction to the news!
21:50 Included in the MSOS ETF
22:30 What's coming in the future!
Sponsored Content: Blaze Capital was paid $1500 CAD from a 3rd party to provide coverage on Mar 26 for Hemp Fusion (CSE:CBD.U) (OTC:CBDHF) for 1 videos on April 1, 2021. Blaze Capital does not own a position in Hemp Fusion.
DISCLAIMER: By accessing and viewing this video, you agree to our Terms of Service and our Privacy Policy: https://blazecapital.com/terms-of-ser… https://blazecapital.com/privacy-policy
Daily stock market analysis and deep dive with a focus on the S&P 500 Index, Dow Jones Industrial Average and Nasdaq, tech stocks, and momentum stocks. We utilize price and volume analysis, fundamental analysis and technical analysis.
#CannabisStocks #StockMarket #Investing
🎉 If you want more customized help on a daily basis, explore a 7-day free trial of our community membership: https://blazecapital.com/membership

source