JAPANESE COMPANY HAS CREATED CBD DERIVED FROM ORANGE PEELS | TRICHOMES Morning Buzz


May 27, 2020
Today in cannabis news, a hemp lobbying group is adding some heavy hitters to its board, Cresco Labs is expanding again, and innovation from Japan could revolutionize the CBD market in the country.
The Morning Buzz presented by TRICHOMES brings you late-breaking news that tells you what's happening within the cannabis industry.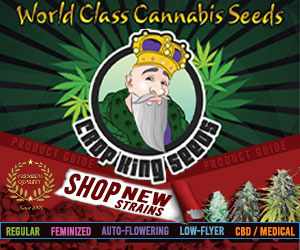 TRICHOMES.com
First off today, a Former FDA Official and Ex-Arkansas Attorney General Join a Hemp Lobbying Group
According to Hemp Industry Daily, a U.S. hemp standards group has added a former state attorney general and a former FDA official to the organization's board.
The appointments of former Arkansas Attorney General Dustin McDaniel and Larisa Pavlick, formerly of the FDA, were announced Thursday by the U.S. Hemp Authority Board, a self-regulating organization.
Pavlick currently serves as vice president of Global Quality and Compliance for the United Natural Products Alliance, which represents the dietary supplement industry. While at the FDA's Denver District Office, she worked as a consumer safety officer and investigator.
**Next, Cresco Labs Expands Their Footprint in the Ohio Cannabis Market by Acquiring Four Dispensaries
According to a press release, Cresco Labs, one of the largest vertically integrated multi-state cannabis operators in the United States, announced yesterday that it has entered into agreements with Verdant Creations, LLC and its affiliates that will give Cresco the option to purchase four additional Ohio dispensaries currently operated by Verdant. Completion of the transaction is subject to approval by the Ohio Board of Pharmacy and, upon closing, Cresco will have a total of five dispensaries in Ohio – the maximum allowed by the state.
The transaction is consistent with Cresco's stated strategy of going deeper in key states. Cresco has 25,000 square feet of cultivation, currently undergoing upgrades, which are fully funded by a sale-and-leaseback agreement with Industrial Properties REIT. The four additional dispensaries increase Cresco's vertical integration in the state and act as crucial customer touchpoints to increase recognition of Cresco's portfolio of brands. Cresco products are currently offered in nearly 60% of dispensaries in the state.

Cresco CEO Charlie Bachtell says, "Ohio is the seventh most populated state in the country, now has over 100,000 registered patients and experienced over 30% growth in average weekly sales from February to April. With our experience in Illinois and Pennsylvania, we think Ohio is on its way to joining these states as one of the strongest performing regulated cannabis programs in the country." He said.
** Last up today, a Japanese Company has Reportedly Created Orange Peel-Derived CBD
Ganjapreneur reports, Japan-based Hiro International has produced CBD oil from orange peels, unveiling the product at the Cosme Tokyo cosmetics trade show, according to a Hanf magazine report. Hiro Spokesperson Ryousuke Koseki said the THC-free oil could bring CBD products to places with strict rules on THC.
In Japan, CBD is legal but not as widely used as other countries because most CBD products contain trace amounts of THC which is highly illegal in the country.
The company has developed prototypes using the oil, including body lotion, lip balm, make-up remover, and a hair care product.
According to the report, the company — founded in 1984 as a fruit and fruit juice importer — found the CBD content in orange peels imported from the U.S. which are usually thrown out. The CBD found in the orange peels is structurally the same as the CBD derived from hemp, the company said.
Koseki said in a statement to CBDWire, "With Orange CBD, you get the same ingredient, same effects and there's no danger in terms of legality. It also provides a different story of CBD for the consumer that sounds better than being derived from the marijuana plant."
According to a Hemp Industry Daily report, the Japanese CBD market grew at nearly 100 percent from 2017 to 2018; however, Koseki noted that because many CBD products contain trace amounts of THC the market still hasn't reached its full potential.
**That was today's buzz! Have a response to any of the stories on today's show? You can comment on these stories and more when you sign up on trichomes.com and join the cannabis community.
**And be sure to keep up with us on all social media platforms. You can also subscribe to our podcasts, and the TRICHOMES YouTube channel for daily content. My name is Alyson Ben-Yehuda.
**and my name is David Fortin, be well.

source