Cannabis Stocks: Pot Stocks & CBD Beverages Are Set To Soar in 2021 – Marcello Leone


Cannabis Stocks: Pot Stocks & CBD Beverages Are Set To Soar – Marcello Leone
Bevcanna Website: https://www.bevcanna.com/
TSX-V: BEV | OTC: BVNNF
This is one of the highest-quality wellness/cannabis companies in the world. Not only is its valuation attractive, but its growth prospects, its assets and its revenue model are all exactly at the right point. The company operates both in Canada and in the United States, has both online E-commerce platforms and a massive retail distribution network, on top of their 100% wholly-owned manufacturing facility, fully-permitted by Health Canada to produce cannabis-related products.
BevCanna owns a pristine alkaline spring water aquifer and a world–class 40,000–square–foot, HACCP certified manufacturing facility, with a bottling capacity of up to 210M bottles annually.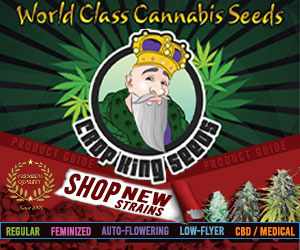 With decades of experience creating, manufacturing and distributing iconic brands that resonate with consumers on a global scale, the team demonstrates an expertise unmatched in the cannabis-infused beverage category. The Keef Brands team recognized this deep expertise, and actually ended up taking an equity position in BevCanna back in December.
The R&D and product development/approval process can indeed be excruciating. For example, Naturo Group's innovative plant-based mineral beverage and supplement brand called TRACE took about 5 years, until it obtained Health Canada CFIA approval, and NPN numbers on each respective product. These are the highest level of food safety, which allow for mass market distribution.
On the Cannabis side, an immense amount of time and resources have been allocated from proprietary consumer research studies, multiple formulations and R&D for such.

That said, the fact that BevCanna is launching Keef in Canada is an advantage in the sense that it is a proven product offering, and has tangible sales data in other active markets.
Disclaimer: PLEASE do your own homework before you invest in anything. I stated that I am an investor in this stock and this is a sponsored video. I am not a certified financial advisor, CPA, or wealth management advisor. You have to do your own research in anything before you buy. Whether you buy mining stocks, tech stocks, cryptocurrency, you need to spend time researching anything before you put any real money into it. This video was conducted on behalf of BevCanna,For our full disclaimer, please visit:
https://www.goldstandardir.com/bevcanna-disclaimer-38/
Cannabis Stocks: Pot Stocks & CBD Beverages Are Set To Soar – Marcello Leone
Bevcanna Website: https://www.bevcanna.com/
Additional Info On Bevcanna:
BevCanna Enterprises sets its sights on US market expansion as it evaluates potential partnerships and acquisitions: https://ca.proactiveinvestors.com/companies/news/936716/bevcanna-enterprises-sets-its-sights-on-us-market-expansion-as-it-evaluates-potential-partnerships-and-acquisitions-936716.html

source