Chillen mit Marco von Vybz Brandz [English Subtitle]


[English Subtitle] available. Click on the CC to turn it on
0:00 Vorstellung
1:53 CBD Blüten in Deutschland und Österreich
5:38 CBD Öl in Deutschland und Österreich
7:05 Wie tickt die Cannabis Branche?
9:18 Ein Hanf-Gin zwischendurch
10:56 Die Cannabisbranche seit 2015
11:52 Brand Building by VYBZ
13:42 Eis zum Drink
14:23 Was steckt hinter VYBZ brandz?
16:57 CBD Boom Europa
17:45 Cannabis
19:54 Spaß im Job
20:41 Das Ziel von VYBZ
24:55 NO SIGNAL – Was war da los?
26:17 Musik: Hiphop & Dancehall
28:04 Cannabis-Musik & New School
32:15 Künstlermanagement by VYBZ – Klicks oder Kohle
34:36 Der Schweizer Joint
36:00 Noch ein Drink
37:46 deutsche Cannabis Brands
38:59 Was hat Corona verändert bei VYBZ?
41:55 Cannabis-Medien, wo sind sie hin?
45:09 Cannabis Events & Messen in Deutschland
48:21 New Projects bei VYBZ
50.10 BREAK: Weed-Lieferung
51:09 Die Geschichte zu 420sessionz / German Cannabis Community
52:39 Cannabis als Lifestyle?
Canna-Fragen
55:17 Wie alt und wo warst du als du das erste mal gekifft hast, und wie war das High?
56:54 Was war dein letzter Munchie?
57:11 Mit wem würdest du am liebsten einen smoken?
58:04 2Pac, Rassismus & Black Lives Matter
1:01:15 Was machst du am liebsten, wenn du high bist?
1:05:17 Welche Emojis würden die Vybz jetzt am besten beschreiben?
Our Insta https://www.instagram.com/wheresmyweed.entertainment/
Checkt auch unseren Podcast auf Spotify: https://open.spotify.com/show/63rLuIQur929csjVFdZv4w?si=U_wJLrAqS6y4LDHidZv0DA
(Deutschsprachiger Cannabis Podcast über die Menschen und ihre Geschichte in der 420 Kultur. Alle Teilnehmer waren bei der Aufnahme bekifft (Ausser Richter Müller) .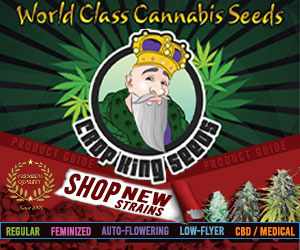 Wheresmyweed war in Österreich zu Gast auf der CBD Hanfplantage von Grüner Brunnen in der Steiermark, Österreich. Direkt auf dem Feld im Pavillon wartete der heutige Gast auf uns, Marco von Vybz Brandz. Wir haben uns unter anderem über die Cannabis/CBD Branche in Deutschland/Österreich unterhalten und auch speziell über Cannamarketing gesprochen. Nebenbei Canna Gin getrunken, den Ausblick genossen und die letzte Ernte CBD-Blüten begutachten dürfen, es war wirklich ein unvergessliches Erlebnis.
Danke an
Vybz Brandz: https://www.instagram.com/vybz.brandz
Grüner Brunnen: https://www.instagram.com/gruener_brunnen/
Unser Insta:
Wheresmyweed Entertainment: https://www.instagram.com/wheresmyweed.entertainment/
Hinweis: Die auf dem Video angezeigten Produkte, wurden aus eigener Motivation ohne kommerziellen Anreiz Dritter veröffentlicht.

source