New CBD Rules in Michigan (Full Coverage)


What just happened in Michigan? CBD Regulations were announced and Hemp Derived CBD stores closed instantly. These are the main things you need to know.
1. You will need a Medical Marihuana Card to possess, purchase, use or transfer CBD.
2. CBD Can only come from Medical MARIJUANA plants, not HEMP.
3. You can no longer sell CBD products outside of a regulated licensed facility.
This seems to be contradictory to what a lot of people BELIEVE about CBD, Hemp-Derived CBD and the rules, both Federally and here in Michigan. At no time ever has the FDA or DEA cleared CBD for human consumption, medicinally or otherwise. The DEA has stated many times that ALL parts of the Marijuana plant (which to them, includes Hemp) are considered schedule 1. Epidiolex (a CBD Oil based product for epilepsy) was recently recommended to get FDA approval, but hasn't yet. Even when it does, that doesn't mean that anyone can make or sell CBD for medicinal reasons. Manufacturers have skirted the FDA's attention by following directives that have been handed down by the FDA in recent years, including the latest one last year telling CBD manufacturers to stop using cancer treatment as a marketing point. Huge shipments of Hemp Derived CBD products have been intercepted crossing state lines on several occasions now, further proving that the FDA and DEA aren't ignoring it.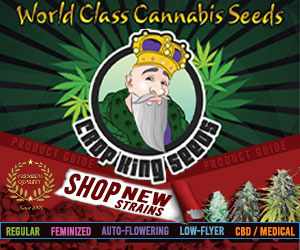 Get Mad!
Personally, I feel like this is par for the course in Michigan, where our regulators are more concerned with money, protecting special interests, and limiting competition for their licensed facilities (which technically don't even exist at this point in time) than they are making sure as many people as possible have safe access to this medicine. High CBD MEDICAL MARIHUANA already existed and was regulated under the Medical Marijuana Facilities Licensing Act. No distinction needed to be made, so essentially, all they did here was to BAN Hemp Derived CBD Products in Michigan to clear out any competetors for the dispensaries and producers that will be licensed under the state legislated regulations. Most of all, CLEARLY, this is Big Pharma getting their way in Michigan as they see CBD as one of the largest threats to their bottom line outside of actual THC. The more people slapping CBD patches on, the less people are swallowing pills. CBD must work! The line at the place I was at was pretty big. A lot of people didn't even go inside when they realized that the CBD products were gone. These are people who don't have a med card or want to use products that contain high concentrations of THC for whatever reason.

But if you have anything to add or say about this, please do so in the comment section below. I am interested in learning anything that I am not saying in this clip.
Here is the link to the Metro Times article with the actual directive embedded into the bottom of the page:
https://www.metrotimes.com/news-hits/archives/2018/05/10/consuming-cbd-if-youre-not-a-medical-marijuana-patient-is-illegal-michigan-regulators-say
Tune in Sunday at 4:20 pm Pacific Time (7:20 pm Eastern Time) as I join Dave and Chela over at DC420LA to break down the week in weed news! I will talk with them more about this and maybe have an update.
Direct Link to the Show:
https://www.youtube.com/watch?v=Iw7oCKiNc7E

source