New Industrial CBD Autoflowering marijuana strain by Dinafem Seeds


Industrial Plant Autoflowering CBD cannabis seeds by Dinafem Seeds belong to a feminised autoflowering marijuana strain that originates from the cross of an Industrial Plant Auto and a CBD-rich auto. Dinafem had long been itching to create the auto CBD version of one of its pet strains, nationally and internationally appreciated since its creation. The resulting hybrid is a truly innovative proposal, now available in our online store for everyone to enjoy.
Industrial Plant Autoflowering CBD is a marvellous option for breeders on the lookout for a not-so-potent cannabis seed to add to their collection. The gentle effect it provides and its sweet fruity organoleptic qualities are the hallmark features of such an outstanding strain.
Characteristics of Industrial Plant Autoflowering CBD cannabis seeds: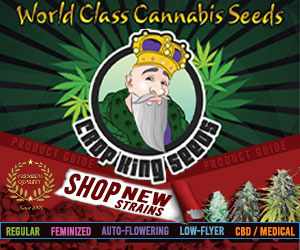 Suitable for Indoors and outdoors
Sex Feminized autoflowering
Cross Industrial Plant Auto x pure CBD
Indoor flowering period 70 days
Outdoor harvest time 70 days
Indoor yield 300-500 g/m2
Outdoor yield 25-100 g/plant
THC 5%
CBD 10%
THC/CBD Ratio 1:2
Click here for more information or to buy Industrial CBD Autoflowering feminized cannabis seeds: https://www.dinafem.org/en/industrial-plant-autoflowering-cbd/
Follow us!
Facebook: https://www.facebook.com/dinafemseeds…
Twitter: https://twitter.com/DinafemEn
Instagram: https://www.instagram.com/dinafemseed…

source