Tilray #TLRY 2021 Earnings Breakdown + House Approves Banking Amendments In New Spending Bill


*This news is NOT investment advice. It's for educational purposes only. *
Mid Week Update: https://youtu.be/y7OiMFmEvaw
Last Week in Cannabis News: https://youtu.be/vp8c9AJCqCk
Note: I happily own TLRY shares @ $6.73 but I am NOT buying at these current prices.
Timecodes:
00:00 – Intro
00:45 – Main Takeaway – TLRY CEO Wants to Buy A US MSO
01:49 – Disclaimer – Not a Financial Advisor, Self Taught So This For Context, Not Advice
2:30 – Recapping Earnings Highlights
3:35 – Financial Highlights – 2021 Fiscal Fourth Quarter
5:22 – Financial Highlights – 2021 Full Fiscal Year
8:03 – Recent Business Developments, Ongoing Global Growth
9:50 – Look at their Current Balance Sheet
11:28 – Comprehensive Income Statement
13:13 – TLRY Base 2021 #s Compared To Canopy Growth
14:25 – Revenue Breakdown – Cannabis vs. Other Sources
17:07 – Revenue Margins With and Without Adjustments
18:30 – Cash Flow Statement For Q4 and Full Year
18:47 – US Cannabis Investor Portal – Includes US MSOs and Canadian LPs
19:30 – Margin of Safety Explained, Low Market Cap + High Revs = More Potential Upside
21:50 – # of Shares Traded, US MSOs Will See This Volume When They Can Up-list
23:48 – House Approves Cannabis Banking Amendments in New Spending Bill
25:57 – WHY SAFE is MORE Than Just Protecting Investors, Stop Dispo Robberies
Open your self directed TFSA through these links to support the creator!
Use Questrade and earn $50: https://www.questrade.com/?refid=makemorecapital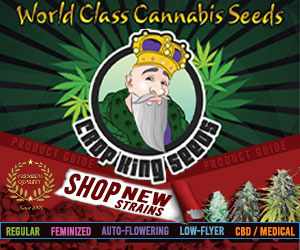 Use WealthSimple for a RoboAdvisor and get $50: http://bit.ly/mmcrobo
Use WealthSimpleTrade to Invest with no commissions, get $10: http://bit.ly/mmcwst
Sources:
https://twitter.com/WeedStreet420/status/1420464493184827396
https://ir.tilray.com/news-releases/news-release-details/tilray-inc-reports-2021-fiscal-year-and-fourth-quarter-results
https://ir.tilray.com/node/9686/pdf

https://finance.yahoo.com/quote/CGC/financials?p=CGC
https://mjstocktrader.com/cannabis-investor-portal/
https://twitter.com/WeedStreet420/status/1420454734415245316
https://www.marijuanamoment.net/house-approves-marijuana-banking-employment-and-d-c-sales-provisions-in-large-scale-spending-bill/
https://twitter.com/todd_harrison/status/1420898420823412736
This Week in Cannabis is a weekly recap of the Cannabis industry for retail investors to learn about the budding opportunity unfolding in North America before Cannabis goes global.
For FREE Financial Education, check out these free resources:
Video Course on ETF Investing: bit.ly/freemoneyedu
Free ETF Investing Guide: bit.ly/pimachine
Budget Tool For Download: bit.ly/budgetbae
Disclaimer
**This is not investment advice. It is educational and informative entertainment to help people learn new investing perspectives that they can compare with their own. Invest at your risk. **

source