Bruce Linton on Chuck Schumer and Cannabis in the US: "They'll do a Trudeau"


At the end of June, we met with cannabis mogul Bruce Linton to discuss Creso Pharma and Red Light Holland's merger into The HighBrid Lab, and his intention to be part of the board. Linton joins us again today on The Dales Report to discuss a few updates for HighBrid, plus the idea of "psychedelics fatigue." We also take a look at where Linton thinks the cannabis industry is headed in the United States in the wake of proposed federal legalization.
Here's some highlights from the interview:
– Linton will become chairman of the bord of The HighBrid Labs
– Despite Chuck Schumer's proposal, Linton doesn't expect cannabis legalization to be swift
– Linton thinks cannabis legalization can happen but predicts a SOP of another few years
– Acquisition of Halucinex continues; no timeline on getting into clinics
– Linton believes psychedelic fatigue will be combated with time and sophistication
About Channel: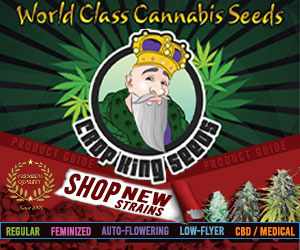 We are a business news platform that provides the latest and best insight on the stories making headlines around the world. We give Institutional and retail investors an inside edge in the competitive world of investing and profile companies that are making waves in their ever-growing industries.

We are The Dales Report.
Check out our website: https://thedalesreport.com/​
Subscribe to our channel at https://article.thedalesreport.com/yo…
Connect with us on our social media handles:
Twitter: https://twitter.com/TheDalesReport​
Instagram: https://www.instagram.com/thedalesrep…
Tiktok: https://www.tiktok.com/@thedalesrepor…​
Facebook: https://www.facebook.com/thedalesreport

source