Martha Stewart CBD, Controlled Substance Act and European Cannabis Expansion


First up, another go at reconciling US state and federal cannabis policy. A bill that would remove marijuana from the Controlled Substances Act is reintroduced in the Senate, and lobbyists are beefing up efforts to pass the States Act, which allows states to determine their own cannabis policies without federal interference. Different means to the same end, but will either be successful?
In California news, thousands of temporary cannabis business licenses are about to expire, and with a lot of them belonging to growers, many fear a supply chain collapse. The state senate advances a "band aid" bill, why critics are saying it might be too little too late.
In Alaska, marijuana business owners are at odds with new governor Dunleavy's plans for the industry. He appoints two alleged prohibitionists to the Marijuana Control Board, and wants to further abolish the board altogether. Businesses are calling on legislators to resist.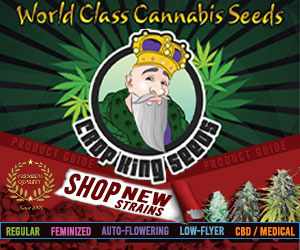 The grand opening of The Botanist, owned by Acreage Holdings, kicks off North Dakota's first MMJ sales, after legalizing medical use in 2016. The state predicts as many as 4,000 patients in coming years, despite low initial numbers.
In Canada, Canopy Growth enlists celebrity lifestyle guru Martha Stewart as a CBD advisor. No details on the deal yet, except that their first collab will be on pet products.
Another Canadian company, Aurora Cannabis, targets European expansion with the acquisition of Portuguese license holder Gaia Pharm. We cover their strategy and how they hope to become the next dominant global operator.

And finally, Switzerland proposes a decade-long scientific study on socioeconomic and health impacts of recreational adult-use cannabis, due to their robust black market. However, legalization could still be years away.
Directed by: Micah Tatum @arbitrageent
News Anchor: Jacqui Verdura
Distributed by: Cannabis Broadcast Station/ Infinity Broadcast Network Sponsored by: Infinity Inc.
http://www.infinitybroadcastnetwork.com
http://www.infinitybrandsinc.com http://www.cannabisbroadcaststation.com
Follow Us on IG,Twitter, Facebook: @cannabisbroadcaststaion @infinitybrandsinc @cannabissnacks
IG: http://www.instagram.com/cannabisbroadcaststation
IG: http://www.instagram.com/infinitybrandsinc
TW: http://www.twitter.com/thecannastation
TW: https://twitter.com/Brands_Infinity

source