How is New York Department of Health Helping the CBD Industry


On May 1st legislations were signed on the regulation of hemp and CBD prices continue to drop specifically in New York. NY Industry groups are working hand in hand with the state to create a regulatory framework. The New York Cannabis Growers & Processors Association is soliciting the state's department of health to create guidelines which will help businesses in the hemp sector.
NYCGPA said farmers and processors thought they would have a better understanding of the market and conducted a survey of 70 licence holders and only 21 responded. From those repondees, 50 percent said that they were confused on the regulations, which prevented them from entering the market. Farmers are unable to expand processing without regulations, leaving many acres unused.
In March, the FDA said they were looking for ways CBD products can be marketed with the idea of a dietary supplement option. Along with that, companies are working toward research on how long term use of CBD can affect your body. What are your thoughts on CBD? Also, don't forget to share and subscribe. And Tune in to the Cannabis Newsroom, every Sunday at 6pm on Roku.
Distributed by: Cannabis Broadcast Station/ Infinity Broadcast Network Sponsored by: Infinity Inc.
http://www.infinitybroadcastnetwork.com
http://www.infinitybrandsinc.com http://www.cannabisbroadcaststation.com

Follow Us on IG,Twitter, Facebook: @cannabisbroadcaststaion @infinitybrandsinc @cannabissnacks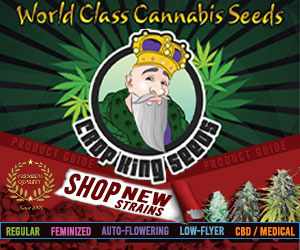 IG: http://www.instagram.com/cannabisbroa…
IG: http://www.instagram.com/infinitybran…
TW: http://www.twitter.com/thecannastation
TW: https://twitter.com/Brands_Infinity
#cannabis #marijuana #cannabisnews #cbd

source