Cannabis News Ep.1 Illinois Legalize Cannabis, Ben&Jerry CBD-Infused Ice Cream, New Mexico in 2020


Top Cannabis News!!!!!!
Thank you, viewers for watching Newance Podcast, bring you the top news in Cannabis Industry. I am your host, Arnel Newton,
Today, some of the stories I will be covering are: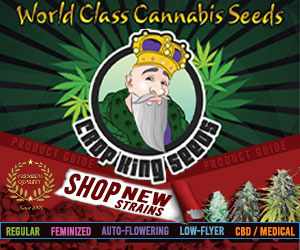 Illinois Legislature Votes to Legalize Recreational Cannabis Use
– The Illinois House of Representatives has voted to legalize the possession and sale of cannabis to residents over the age of 21, making it the eleventh state to establish a recreational-cannabis market.
– legislation, which passed in a bipartisan 66–47 vote, will now go to the desk of Governor J.B. Pritzker,
o who campaigned on a platform of cannabis legalization and has said he will sign it.
– Under the new legislation, which will take effect January 1, Illinois residents over the age of 21 can possess up to 30 grams of cannabis, 5 grams of cannabis concentrate, or a cannabis-infused product containing 500mg of THC, while nonresidents can possess up to 15 grams of cannabis.
– Under legislators provision- it directs Pritzker to:
o pardon low-level cannabis offenders currently incarcerated in the state.
o allocates funding to social programs directed at communities most harmed by the war on drugs,
o creates an equity program to facilitate minority participation in the industry through the provision of loans and lines of credit.
– The recreational-cannabis market is expected to generate some $57 billion in annual revenue for the state
Ben & Jerry's are hopping on cannabis trend with CBD-infused ice cream.
– Ben & Jerry's is looking to release a CBD-infused ice cream ever since people have discovered the benefits of the cannabinoid.
– announced in an Instagram post on Thursday they're planning to release a CBD-infused ice cream soon.
– typical flowers contain mostly THC which has psychoactive properties while CBD gives most of the medical benefits without the high.
– "Trend alert! CBD-infused ice cream is (maybe, hopefully) coming to a freezer near you! Learn more at the link in our bio,"
– CBD is still currently illegal federally in the U.S. but the company is hoping after today's hearing on the legalization of CBD-infused foods and beverages they'll be good to go.
– A proper vote is expected to be held on July 2

Recreational marijuana use in New Mexico could pass in 2020
– New Mexico lawmakers came very close to legalizing the recreational use of marijuana this year. But four senators' votes stood in the way.
– But that could change in 2020. Gov. Michelle Lujan Grisham is planning to put cannabis back on next year's legislative agenda.
– Attorney General William Barr has asked Congress to solve this dilemma by eliminating all discrepancies between the federal and state statutes.
– Another question yet to be settled has to do with workplace drug policies.
– a 2016 decision by the U.S. District Court of New Mexico indicates that employers may not be forced to violate federal law and could therefore set such zero-tolerance workplace policies. This could change if the federal government de-classifies marijuana or re-classifies it as something other than a Schedule I controlled substance. This is because some of the thing's employers must consider:
o If an employee were to have an accident at work, test positive for THC and get fired, would the business owner have to provide unemployment benefits?
o And what if a business owner were to suspect an employee of coming to work high?
– If New Mexico does legalize recreational marijuana, the new law is likely to answer some of these questions.
– In the meantime, some things that businesses can do to start preparing are:
o Craft a clear, defensible drug policy.
o Ask your attorney for guidance on the proper way to train and notice employees on these types of policies.
o have the attorney review and update the policy annually, as laws will continue to change both in the state and in Washington, D.C.
– New Mexico Employers and employees can find the full text of HB 356, the Cannabis Regulation Act, at nmlegis.gov. Pay special attention to Section 24, which addresses employers' rights and obligations.
– The legal landscape for marijuana keeps changing, and what you don't know could hurt your company.
Directed by: Arnel Newton
News Anchor: Arnel Newton
Distributed by: Newance Podcast
Network Sponsored by: Newance Laboratory
Follow Us on Twitter: @newancepodcast
TW: http://www.twitter.com/newancepodcast

source