No Weed on Welfare – Republican Lawmakers Seek to Ban Welfare Benefits at Dispensaries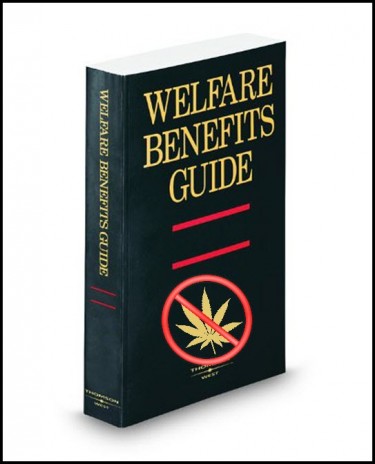 The days of spending welfare benefits on cannabis products may be coming to an end. Republican lawmakers in Washington, D.C have proposed that the use of federal welfare benefits at cannabis dispensaries be halted.
The lawmakers backed their proposal by introducing legislation that would prohibit cannabis dispensaries and other marijuana retailers from accepting federal welfare benefits as payments for products purchased.
Currently, there are two pending legislations awaiting approvals. These documents include protocols to ban the actions of Americans to this effect. It also includes an individual measure filed in the House of Representatives, and a wide-reaching senate welfare reform bill.
The JOBS Act
On July 19, the Montana Senator, Steve Daines ( R ), included this proposed ban in a welfare reform bill titled "Jobs and Opportunity with Benefits and Services Act", otherwise known as the " JOBS ACTS" (A 2381). The JOBS Act bill was introduced in the upper chamber of Congress.
The bill is yet to be backed by any other senator. It is also yet to have a co-sponsor despite being referred to the finance committee for consideration.
The contents of the bill include various modifications to the existing program for the federal Temporary Assistance for Needy Families (TANF)  in the United States of America. It also contains reforms to the provisions that render search assistance to job seekers and any other person that needs the welfare benefits to work or secure employment.
The cannabis-related part of this bill can be found in a section that is titled "Welfare for needs not weed". The title is self-explanatory. It explicitly states that the use of TANF Funds at any facility offering cannabis or cannabis products for sale is prohibited.
Senator Daines in a statement explains that the best way for Montana residents to move away from being dependent on the government is for these families to find and hold on to a job. A job is the first step to self-sufficiency. In his words, "My bill recognizes that there is dignity and hope in work".
The senator failed to acknowledge or make any comments regarding the added provisions on cannabis in the bill. His main focus seems to be on doing more to give Montana families a hand-up. Handouts should be a thing of the past. Daine believes the government can instead provide essential resources to Montana residents so they can secure better futures.
This Is Not The Senator's First Cannabis-Related Bill…
Daines is also a primary senate Republican co-sponsor of the SAFE Banking Act of 2021. When the SAFE Banking Act is passed, it would permit traditional financial institutions in the country to render banking services to licensed cannabis businesses in cannabis-legalized states. The federal legalization will free the banking institutions of any expectations due to the classification of marijuana as a schedule 1 drug.
The bill has not been brought up in the senate, but it has been approved in the house of representatives since April.
Stand-alone bill—H.R. 4536
This is another Republican-backed House Bill that proposes a similar ban against the use of federal welfare benefits at marijuana outlets.
This bill was introduced by South Carolina Representative, Tom Rice. The bill will also prohibit the use of TANF at cannabis dispensaries. Representative Jackie Walorski of Indiana is a co-sponsor of this bill.
In 2014, a bill of similar effect was proposed. This bill was referred to as the "Preserving Welfare for Needs Not Weed Act. This version of the bill bars the recipients of federal benefits from using welfare funds for purchases like marijuana and its by-products. These recipients are also prohibited from withdrawing cash at the ATMs present in marijuana stores.
The lawmakers wrote a memo about this bill. In this memo, they acknowledged the National review investigations carried out in 2014 that showed that in the first month of legal recreational marijuana sales in Colorado, federal benefits cards were used at cannabis dispensaries. A total of $5,000 was withdrawn at these retail outlets. This investigation brought about the bill which proposed a ban on the use of welfare cards at cannabis stores.
The public's view
Quite a number of Americans oppose these bills. And some cannabis activists have been vocal about this. These activists think that the JOBS Act will further increase the stigma associated with cannabis. It would also target the most vulnerable welfare cardholders.
This bill would be unable to differentiate between welfare cardholders purchasing marijuana for its medical purpose and those purchasing the drug for recreational use.
The political director of the National Organization for the Reform of Marijuana Laws (NORML), Justin Strekal, has expressed his displeasure over the JOBS Acts. Strekal said that the senators should support better cannabis reform policies.
In a statement, the director said "Americans shouldn't be discriminated against under the law for responsible cannabis consumption. Rich or poor, be they bankers or unemployed, it's the principle of the matter". Strekal also advised Senator Daines to let go of the JOBS Act and he should rather support comprehensive cannabis policy reforms. He referred to the JOBS Acts and the other similar Republican Bills as anti-American policies.
Justin Strekal asked Daines and other lawmakers to respect civil rights and throw their weight behind finding an immediate way to declassify marijuana from its schedule 1 status.
Bottom Line
The use of welfare benefits at marijuana dispensaries may be prohibited if the Republicans manage to get this bill passed.
While many oppose this bill, some are of the frank notion that federal taxpayers' dimes should not be used to buy pot.
Honestly, the only way this bill can stand without hurting the vulnerable folks in need of medical marijuana supplies is for the lawmakers to modify the bill to address only the recipients purchasing pot for recreational purposes.
Having a legitimate prescription should be enough grounds for a welfare cardholder to use their benefits to purchase pot from legal and licensed dispensaries.
There are more important problems in the country, why are lawmakers wasting time on this? There also would not be any reason for special legislation like this if marijuana is regulated like tobacco.