The recent rise in inflation has been causing concern among economists and consumers alike. Some of us might be able to see the impacts of inflation at the grocery store, where our dollar buys us less over time, but what about in the cannabis space?
If inflation was heavily impacting the cannabis industry, we would expect that the prices of individual products would increase over time. We do not see that happening.
Short term, costs to build new facilities and equipment may rise as producers pass on higher commodity input costs, and higher energy costs could drive up indoor cultivation costs.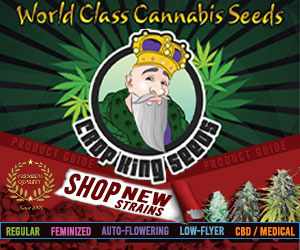 But if we enter a long-term inflationary cycle, cannabis is well positioned because the continued federal illegality of cannabis has led to excessive costs that provide cost-cutting opportunities regardless of inflation
While inflation has not been negatively impacting consumers in the cannabis industry, things may change. And since the cannabis industry has the tendency to move quickly, we will continue to monitor the space and keep track of pricing and inflation.

Show Notes:
How does inflation impact the cannabis industry?
https://www.headset.io/posts/how-does-inflation-impact-the-cannabis-industry
Why the cannabis industry can beat inflation
https://mjbizdaily.com/why-cannabis-industry-can-beat-inflation/
Host:
Josh Kincaid, Capital Markets Analyst & host of your cannabis business podcast.
https://www.linkedin.com/in/joshkincaid/
Episode 769 of The Talking Hedge:
Your Cannabis Business Podcast.
​Covering cannabis business news, interviews, investments, events, products, reviews, and some random stuff. But as Jay-Z said "it's only entertainment."
https://www.theTalkingHedgepodcast.com
Music Info:
Song: Beat | Keep On | 2020
Artist: Milochromatic Beats
&
Song: Dark Trap Beats Hard Rap Instrumental | Gang | 2018
Artist: LuxrayBeats
Keywords:
Hemp News, Weed News, Cannabis News, Marijuana News, Cannabis Business, Marijuana Business, Cannabis Industry News, Marijuana Industry News, Weed News 420, Talking Hedge Podcast, Cannabis Podcast, Marijuana Podcast, Business Podcast, CBD podcast, THC podcast, Cannabis Pitch Deck, Marijuana Pitch Deck, Marijuana Investment Deck, Cannabis Investment Deck, Cannabis Compliance, Cannabis Data, Cannabis Banking, Cannabis Investment, Pot Stocks, Cannabis Stocks, Weed Stocks, Marijuana Stocks, Cannabis Data, Marijuana Data, Cannabis Analytics, Marijuana Analytics, Cannabis Sales Data, Marijuana Sales Data
Josh is not an investment adviser. The Talking Hedge is long gold and silver. Listeners should always speak to their personal financial advisers.

source