Texas State Appeals Court Rules In Favor Of Legalizing Smokable Hemp Statewide, With A Caveat


Today in cannabis news: A Texas state appeals court rules in favor of legalizing smokable hemp statewide, with a caveat; Oklahoma state preps ballot proposals to legalize cannabis and reform the state's medical cannabis program in 2022; and a U.S. federal science agency releases its initial analysis on THC and CBD variation in cannabis lab testing data.
It's Tuesday, August 10 and TRICHOMES.com is bringing you the top cannabis news from around the web. You can also listen on YouTube, Apple Podcasts, or Spotify–search TRICHOMES and subscribe!
First up: In a case contesting the state's restriction on smokable hemp, a Texas appeals committee rendered a divided verdict. The court concluded that while authorities can prohibit the manufacturing and production of goods meant for vaping or smoking, they cannot restrict such items from being sold statewide.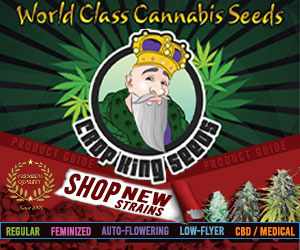 The Third District Court of Appeals made a differentiation between the manufacture of smokable hemp, which state legislators explicitly restricted in 2019 when they legalized hemp, and retail distribution, which the Texas Department of State Health Services (DSHS) outlawed under a policy published a year after.
Individuals may be able to openly buy smokable hemp and hemp-derived cannabidiol oil as a result of the judgment, but only if the items are produced outside of Texas and transported into the state.
Still, some hemp firms' lawyers say regulations for the production of smokable hemp are still being worked out. According to them, that section of the restriction is still being disputed and will most likely be revisited in the trial court.
Other proponents of greater legal accessibility to cannabis goods highlighted the importance of the court's ruling to permit the sale of smokable hemp in the state. However, they bemoaned the reality that in-state production of the goods will be prohibited.

Next up: In 2022, a coalition of Oklahoma state activists intends to place two cannabis proposals on the state ballot, one to restructure the state's vast medical cannabis program and the other to recreationally legalize cannabis statewide.
Although both initiatives would be placed on the ballot independently, they are intended to function together and even intersect to some extent, according to Lawrence Pasternack, an advocate and Oklahoma State University professor who assisted in the draft proposals' development.
The medical cannabis proposal would create a new state government department to oversee all varieties of legal cannabis, such as hemp and high-THC cannabis, as well as fund studies, environmental care, and mental health programs, among other things. Alternatively, the recreational proposal would let anyone over the age of 21 years buy cannabis goods from licensed shops. Persons would also be permitted to cultivate up to 12 plants at home and keep or gift the resulting cannabis flower.
The recreational proposal would also alter the medical cannabis system and the criminal justice system statewide. If implemented, it would impose a 15% tax on recreational sales while lowering taxes on medical goods from 7% to zero. It would also allow previous cannabis-related criminal records to be expunged.
Last up: A new analysis released by a U.S. federal science department aims to assure that cannabis goods are appropriately evaluated and branded for THC, CBD, and over a dozen different cannabinoids. It's part of the National Institute of Standards and Technology's (NIST) continuing endeavor to promote standardized examination of a wide variety of cannabis compounds and impurities in a growing category of legal goods.
The initial report's main purpose is to demonstrate how much variation exists among testing laboratories and methodologies. Its purpose is to be instructional and informative rather than judgmental on the facility's methodology or outcomes. It disclosed anonymised results to see how much readings differed.
Altogether, 116 laboratories took part, however not all of them submitted outcomes for each specimen or for each cannabinoid found in the samples they examined. The organization included a global range of commercial laboratories that already specialize in cannabis analysis, commercial or educational chemical testing laboratories, law enforcement departments, and others, as per a roster of self-reported contributors. In total, around 83% of the data was delivered to NIST.

source