Colorado Proposal To Increase Cannabis Taxes – Recreational Marijuana Industry


Colorado Government Backs Initiative To Raise Cannabis Taxes.
A coalition of former Democratic and Republican Colorado governors has endorsed a tax hike proposal to increase taxes on recreational marijuana. These funds will be used on extra tutoring services after school to help students make up for the time lost during the coronavirus pandemic.
Proponents of this initiative are looking to increase recreational marijuana exercise taxes by 5% to raise at least $137 million every year for after-school tutoring services, addressing the needs of disadvantaged learners, and supporting mental healthcare programs.
The campaign running this proposal ( Learning Opportunities for Colorado's Kids) is making efforts towards collecting close to the 250,000 signatures required by the 2nd of August 2021 to put this initiative on the November ballot.
As proposed by Democratic Gov. Jared Polis, a Colorado Learning Authority will be created within the state's education department to serve the disadvantaged and low-income students.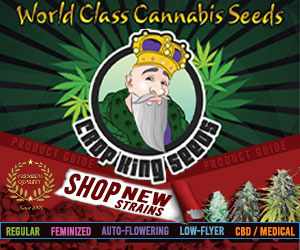 This new office will be mandated with the responsibility of helping children aged between 5-17 years with after-school tutoring, career learning, mental healthcare, special needs training, and English language education. Ideally, it will certify teachers who will be tutoring disadvantaged students and those lagging.
For initiative 25 to meet these needs, it must hit its targeted $137 million by raising the state's recreational marijuana tax from 15% to 20% by 2024. Currently, recreational marijuana in Colorado carries a 2.9% state sales tax and an additional 15% excise tax.

Although the recreational marijuana industry has expressed its concerns that successive increments in cannabis taxes will be a breeding ground for the black market, the proposed tax will still take effect starting next year. Supporting this endorsement, Democratic and Republican lawmakers have also backed the initiative to raise cannabis taxes.
Highchome is here to create content to educate, inform, and entertain you on everything cannabis.
Highchome produces weekly content that covers trending topics, news, cannabasics, cooking with cannabis, strain reviews, joint & blunt rolling tutorials, CBD, hemp, marijuana tips and tricks, trichomes, cannabis photography, and even more to come within the booming industry of cannabis.
Consider subscribing for the latest and greatest in the cannabis space.
*Disclaimer*
All of Highchome content is for educational and entertainment purposes ONLY. This channel is for mature audiences only. Must be 18 or older living in a legal state. We do not condone any illegal activity of any kind.

source