CBD for Dogs with Dr Tim Shu of VETCBD


Enjoy this snippet, listen to the whole episode on Apple Podcasts:
https://podcasts.apple.com/us/podcast/doggy-dojo/id1542560229
Google Podcasts:
https://www.google.com/podcasts?feed=aHR0cHM6Ly9hbmNob3IuZm0vcy80MGZjYzQxYy9wb2RjYXN0L3Jzcw==
Spotify:
https://open.spotify.com/show/764f9QRG5HD80eMFA1cGTR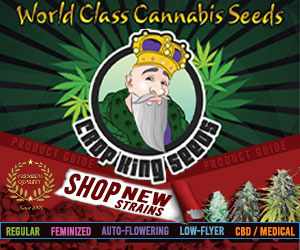 Happy 4/20! What better topic for today's show than CBD for Dogs!?!?!
I'm so excited to welcome a licensed veterinarian, renowned pet cannabis expert, and founder of VETCBD based here in California. Having dedicated his life's work to the health and well-being of animals, Dr Timothy Shu founded VETCBD in 2015 to help pets safely benefit from the multiple therapeutic uses of plant-based solutions including cannabis and hemp. Today, the California-based company VETCBD is the #1 veterinarian-formulated pet cannabis brand in America, and has been featured on TODAY, The New York Times, NBC News, NPR and more. His formulas are triple-tested, responsibly grown and come with free veterinary nurse support. Isn't that incredible? It's because he is passionate about educating pet owners about cannabis uses and sources — encouraging them to "Know your CBD" so that they keep their pets healthy and safe.

Check out www.vetcbdhemp.com You can purchase full-spectrum tinctures available in three sizes (125mg CBD, 250mg CBD and 500mg CBD) in addition to a 200mg CBD balm and a 3000mg CBD broad-spectrum tincture specifically for equines.
You can follow VETCBD on Instagram and Facebook @vetcbdhemp
Additionally, they're working on a bill to legalize cannabis for pets in California whereby it would allow veterinarians to recommend cannabis products for pets and advice on dosage in addition to permitting the labeling and marketing of cannabis for pets in CA dispensaries. You can find more information about this effort at www.petcannabis.org
If you want to work with me, Susan Light, find me at www.doggydojopodcast.com/work-with-susan/
The music was written by Mac Light, you can find him at www.maclightsongwriter.com
If you like the show, please Subscribe, Rate, Review and Share with other dog lovers! And I'll see you next Tuesday with a brand new episode of The Doggy Dojo!

source