What is in your CBD oil? | Stunning survey results


i share results of a recently published survey on the contents of 30 CBD oil brands from online and high street outlets.
The research focused on analysing the levels of CBD and THC in those brands, as well as other ingredients. The survey was conducted by the centre for medicinal cannabis.
The conclusions included: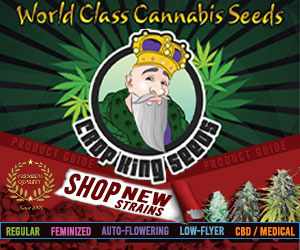 1) 45% of the brands had detectable levels of THC. This is the psychoactive component in Cannabis, which you want to avoid.
2) 8 brands had dichloromethane, which a solvent that can cause wheezing and shortness of breath above certain limits. The brands probably used this for extracting the CBD.
3) One brand had zero CBD in it, despite being very expensive
4) only 38% of the brands had enough CBD to be within 10% of stated amount on the product label.

See my video on how to research CBD oil products:
https://youtu.be/4VWDmp5MKiI
How to read CBD oil lab reports:
https://youtu.be/HXv1bQarWak
My Playlist:
https://www.youtube.com/channel/UCcqQJk7BAF_H8UIJ5SyWB6A/playlists?view_as=subscriber
Current favourite channel:
https://www.youtube.com/channel/UC4rlAVgAK0SGk-yTfe48Qpw/videos
Contact:
theoriginalpharmacist@gmail.com
Disclaimer: This video is for educational purpose only. Never use CBD oil without consulting your healthcare provider.

source