*INTERVIEW* CBD FROM HOPS?! INSIDE THE CANNABIS INDUSTRY AND WHERE IT'S HEADING!


– Master Gardener, Production Integration Specialist, and founder of Herb And Culture (HerbAndCulture.com), KEMAL EVANS, joins us for an extremely interesting discussion on innovative technologies in cannabis production and health treatments, as well as where the cannabis industry is heading!
– TUNE IN every Wednesday from 1-3pm EST on Midas Letter (midasletter.com) where we bring you the most current interviews, special guests, T.A., and discussions on the most interesting companies in the hottest sectors.
Built by investors, for investors.
Be in the know and FOLLOW THE MONEY!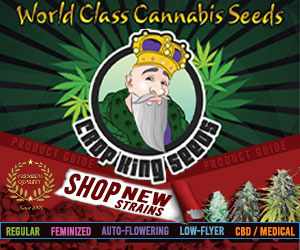 FULL VIDEOS will also be available on our website at www.ftmig.com and don't forget to Like, follow, and share our FTMIG LIVE page, YouTube, and Twitter for all our exclusive videos and updates!!

www.ftmig.com
twitter.com/FTMInvestment
www.Facebook.com/followthemoneyinvestorgroup/
www.youtube.com/c/FollowTheMoneyInvestorGroup

source