Missouri Marijuana Legalization Initiatives for 2022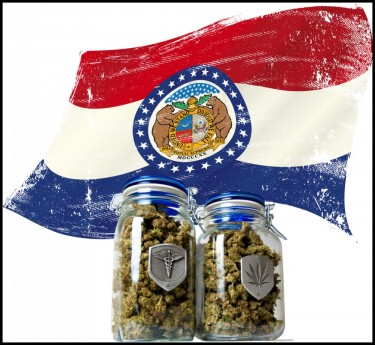 Several groups in Missouri are working to legalize marijuana in Missouri in 2022.

Legal Missouri 2022 is the latest legalization petition to be submitted to officials for approval.

The Secretary of State's office has rejected several prior attempts to launch a marijuana legalization petition in Missouri.

Fair Access Missouri, another group trying to legalize marijuana in Missouri, has spoken out against the proposal offered by Legal Missouri 2022. Details below.
Legal Missouri 2022 submitted the latest Missouri marijuana legalization petition to the secretary of state's office. The petition language — which isn't without controversy — will now go through a review period before potentially being certified. If approved, in order to qualify for the ballot, petitioners will need to collect 171,592 valid signatures from registered Missouri voters.
The state currently has a program that gives qualifying patients access to medical marijuana dispensaries in Missouri. The new proposal could increase the number of marijuana dispensaries in the state by more than half. 
If the marijuana legalization initiative is passed by Missouri voters in 2022, the proposal would allow adults 21 and older to purchase, possess, and even cultivate cannabis for personal use while expunging criminal records for those with low-level marijuana offenses. (To illustrate the problem, state-provided data shows that Missouri law enforcement officials logged more than 10,000 marijuana possession arrests in 2018 alone.)
Regulators would be tasked to develop rules and set possession limits. However, the proposal calls for a minimum possession limit of three ounces of dried marijuana. 
Many Missouri residents are expected to want to cultivate marijuana at home.  In order to do so, they would have to register with the state to grow marijuana for personal use. Growers would be limited to cultivating six mature and six immature plants, in addition to six clones. 
Under the proposal, there would be a six percent tax on marijuana sales. Local municipalities would be able to tack on additional sales tax of up to three percent.
Revenue from recreational marijuana taxes in Missouri would help fund automatic expungements for anyone with prior, non-violent cannabis convictions, as well as for programs for veterans' health care and substance abuse treatment.
The bill will potentially add more than 140 new Missouri marijuana dispensaries
The initiative is big on social equity. The proposal calls for the creation of a new licensing category. Licensed would be set aside for low-income residents, disabled military veterans, and those who live in an area with either high poverty, or high unemployment, or marijuana-related imprisonment rates.
The proposal calls for a minimum of 144 licenses in addition to the existing 378 cannabis businesses in the state with 18 (including at least six Missouri dispensaries) to be added in each of the state's eight congressional districts. 
Another new license category allows operators to both cultivate and manufacture cannabis products such as capsules, tinctures, edibles, vape cartridges, topicals, and concentrates. The move is expected to help lower the price of medical marijuana in Missouri by making the supply chain more efficient.
Individual jurisdictions would be able to opt out of allowing marijuana businesses, but only if voters approve such a ban.
Additional Missouri marijuana legalization initiatives
Missouri has become something of a hub for 2022 legalization efforts, with multiple campaigns working to place reform on the ballot.
Another group, Fair Access Missouri, is exploring multiple similar marijuana legalization initiatives plus one that would only amend the state's existing medical marijuana program. 
Interestingly, Fair Access Missouri claims that the Legal Missouri 2022 initiative is "trying to pull a fast one on voters," claiming:
"Hidden in the fine print is another shady scheme from the people who gave us our current mess — except this time, they're trying to give themselves a constitutionally-protected monopoly on a statewide adult-use cannabis market.. We all know Missourians are ready to legalize marijuana. It's common sense. The question is whether we will have an artificially closed market that can't be fixed, or whether we will have an open market that empowers consumers and encourages entrepreneurship."
The activists behind Legal Missouri 2022 are also affiliated with New Approach Missouri, a group that developed the medical cannabis initiative passed by voters in 2018 beating out another similar measure. The organization tried to place the issue of recreational legalization before voters last year, but the COVID-19 pandemic derailed that effort. 
The secretary of state's office has so far rejected most of the proposals including revised versions multiple times. Meanwhile, some Missouri marijuana legalization advocates are pushing lawmakers in the state to reform the state's cannabis policies. 
Missouri medical marijuana 
Missouri's medical marijuana program was approved by voters in 2018. Amendment 2 garnered a respectable 65 percent of Missouri voters.
The measure would further build upon the state's existing medical cannabis program, in part by allowing nurse practitioners to recommend marijuana to patients.
How to get a medical marijuana card
When it comes to flexibility, Missouri's medical marijuana program is fairly progressive. Doctors may recommend marijuana or other cannabis products to treat qualifying conditions including PTSD, all types of cancer, and seizure disorders such as epilepsy. Doctors are also able to approve patients for "any other chronic, debilitating or other medical condition." 
According to the Department of Health and Senior Services (DHSS), in addition to the 56,488 Missouri medical marijuana cards issued in 2020, 12,062 were renewed in the past year. Also, the DHSS approved 17 new dispensary facilities, 10 cultivation operations, two testing labs, two transportation centers, and a manufacturing operation this year. 
The future of Missouri marijuana laws
The state of Missouri very well might pass an adult recreational use marijuana program making it possible to buy marijuana without going through the process of getting a medical marijuana card. If this happens, the medical marijuana program is expected to shrink to some extent. 
The states surrounding Missouri — Illinois excluded — are mostly conservative. These border states might take years to legalize marijuana. In a few year's time, Missouri could be a top contender in the Heartland of America. 
MISSOURI MARIJUANA GOES FORWARD, READ THIS…