Meet the Distributor behind your Cannabis Products | Humble & Fume CEO Interview


Today we sit down with Joel Toguri, CEO of Humble & Fume Inc.
The stock currently trades in Canada under the ticker $HMBL.
As the tide shifts for cannabis, we go over what Humble is all about with Joel Toguri.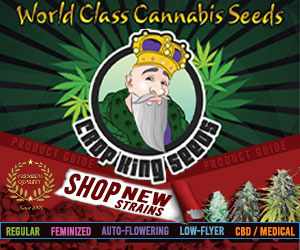 From the initial investment from Greenacre, the acquisition of Windship Trading in the U.S., and Canada's legalization in 2018, it's been a wild and eventful ride for Humble & Fume.
We dive into not only how Humble set it's foot within this booming industry, but also how Joel got his start in the business of distribution.

Humble & Fume currently sits at a valuation that is right on par with its annual revenue, taking on the properties of a value stock. All the while they are sitting comfortably within an industry that provides plenty of room for growth.
As the company continues to make strides in the U.S. and Canada and solidify its foothold within the markets, we're here to make sure you are fully up to date with what is in store for Humble & Fume Inc.
👋 Want more from Humble and Fume?
– Read more here: https://edge.investments/humble-fume-intro/
– Company Investor Page: https://www.humbleandfumeinc.com/invest
🏫 Want to learn how to invest in penny stocks? Check these out!
– Intro to Venture Capital Stocks: https://youtu.be/862Bo34Nz_E
– (Article) Choosing a Broker: https://edge.investments/choosing-a-broker/
– (Article) The Art of Investing in Penny Stocks (2021): https://edge.investments/the-art-of-investing-in-penny-stocks-in-2021/
-How to Short Stocks: https://youtu.be/2Mh6A2LxlKo
📃 Want to hear about MORE stocks?
– Playlist with all CEO Interviews: https://youtube.com/playlist?list=PLCIzWiHk-I1jWbfmlnAQBvH2KzG0nkuE_
🚩 Connect with EDGE on social
– LinkedIn: https://www.linkedin.com/company/edgeinvestmentsinc
– Twitter: https://twitter.com/SmallCapEdge
– Instagram: https://www.instagram.com/edge.investments/
– TikTok: https://www.tiktok.com/@edgeinvestments

source