Washington State Bans Production and Sale of Delta 8 THC, BMW To Use Hemp For Plastic In Production


A Maryland House working group tasked with studying marijuana and preparing a legalization referendum that the speaker wants to put on next year's ballot met for the first time on Wednesday, with members discussing the history of reform throughout the country.
Nebraska marijuana activists announced on Wednesday that they have turned in a pair of complementary initiatives to legalize medical cannabis that they hope to place on the state's 2022 ballot.
The advocacy group Nebraskans for Medical Marijuana says it expects the secretary of state's office to sign off on the language of the measures by the end of the month, after which point activists will be cleared to begin collecting the roughly 250,000 signatures required to qualify each of the initiatives. They will have until July 7, 2022 to turn in enough valid submissions.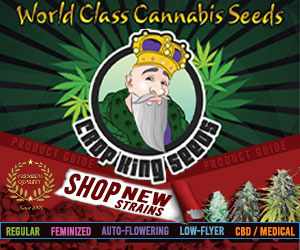 A bill to legalize marijuana in Minnesota might have died in the legislature this session, but a newly released poll conducted by lawmakers shows voters are increasingly ready for the reform.
Maine recreational marijuana sales broke another record in August, exceeding $10 million for the first time since the adult-use market launched in October 2020.
Washington State Liquor and Cannabis board prohibit delta-8 conversion, purchase, and sale.
This bulletin is offered in response to stakeholders who have requested additional guidance regarding delta-8 THC following the release of LCB Policy Statement #PS21-01 on April 28, 2021.
Policy Statement # PS21-01, Tetrahydrocannabinol (THC) compounds other than delta-9 and the conversion of CBD, hemp, or both to delta-8 THC, delta-9 THC, or any other cannabis compound that is not currently identified or defined in the Revised Code of Washington (RCW), the Washington Administrative Code (WAC), or both.
Policy Statement #PS21-01 referenced that under RCW 69.50.204, delta-8 THC and synthetic equivalents are Schedule 1 controlled substances. Under current law, marijuana license holders are not allowed to produce or process delta-8 THC. Likewise, marijuana licensees may not buy or sell hemp-derived delta-8 THC. Engaging in this activity is a violation of the Uniform Controlled Substances Act (RCW 69.50.401).
What does this mean for licensees?

Processors are not allowed to convert CBD or hemp into delta-8 THC.
Processors are not allowed to buy or sell delta-8 THC products not legally produced.
Retailers should not knowingly purchase products from processors which contain delta-8 THC converted from CBD. Nor should retailers sell such products to consumers.
In the last decades, the search for natural products with biological applications as alternative treatments for several inflammatory diseases has increased. In this respect, terpenes are a family of organic compounds obtained mainly from plants and trees, such as tea, cannabis, thyme, and citrus fruits like lemon or mandarin. These molecules present attractive biological properties such as analgesic and anticonvulsant activities. Furthermore, several studies have demonstrated that certain terpenes could reduce inflammation symptoms by decreasing the release of pro-inflammatory cytokines, for example, the nuclear transcription factor-kappa B, interleukin 1, and the tumor necrosis factor-alpha.
Pharmacokinetics (PK) and Pharmacodynamics (PD) of THC in Cannabis and Cannabis Products (R21 – Clinical Trial Optional)
The purpose of this Funding Opportunity Announcement (FOA) is to support human and animal research on the pharmacokinetic (PK) and pharmacodynamic (PD) effects of Δ9-tetrahydrocannabinol (THC) that is present in cannabis and cannabis products.
Exploratory projects are appropriate for this FOA.
Applicants with projects testing a fully conceptualized premise founded with adequate preliminary data should consider applying to the companion R01 announcement RFA-DA-22-028.
Automaker BMW Group is looking to slash the carbon emissions of making and using its cars – and hemp may play a larger role.
BMW has been using hemp for some years, for example in the lining of door panels of its electric i3. This isn't just a warm and fuzzy tree-hugger thing to attract the eco-savvy consumer; but also plays a (small) role in lightening the vehicle.
It looks like hemp and other plant materials might be getting more of a look in, with the company stating it is stepping up its fight against climate change and will drastically reduce CO2 per vehicle by 2030.
Minnesota farmer creates a hemp maze to help grow cannabis education (CNN).

source