cannabis products save the day from oxycotin


💬 Did you enjoy today's video? Tell us all about it in the comments!
💥 Destroy that Puny Subscribe Button or face the wrath of INTERGALACTIC WAR Puny Humans 🤯.
Don't Forget to Hit the Bell, Like, Comment & Tell your Friends "WE FOUND DEM ALIENS"! ⤵️
https://www.youtube.com/c/KEEPITMEDICINAL?sub_confirmation=1
********************
🎬 Welcome to the official YouTube Channel of Keep It Medicinal Podcast – The 1st ever legal medicinal cannabis patient giving you a journey into health and healing through comedy! 🍁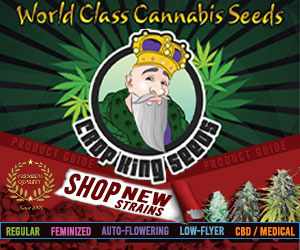 The Keep It Medicinal Podcast is the ultimate comedy cannabis YouTube show hosted by the first-ever legal Medicinal Cannabis patients, Irish and the pirate..
➡️ Sharing their health and healing journey with you, this channel aims to combat the process through comedy and educational bits 🔥
With a variety of interesting and exciting guests and a plethora of conversations, laughs, and more, you'll definitely don't want to miss this.
➡️ Join us as we discuss everything from Aliens to Elon Musk, Mars, Food, conspiracies, SpaceX to music, the munchies and Patient access.
Subscribe to the Keep It Medicinal Podcast for regularly updated content that's guaranteed to put a smile on your face ✅
We can't wait to welcome you to our crazy community.
********************
🌟 Connect with the Keep It Medicinal Podcast on Social Media:
Facebook ▶️ https://www.facebook.com/KeepItMedicinal
Twitter ▶️ https://twitter.com/KeepItMedicinal
Instagram ▶️ https://www.instagram.com/keepitmedicinal/
********************
💥 INSTAGRAM HANDLES

Host – @irishwicklegit
Co-Host – @cbd_headquarters
Security – @redhoncho4real
Show Engineer – @ladybossari
Sound and visual Engineer – @mrt.14n
Munchies Muckbung – @burgerroomau
Dear Moon Project – @dearmoonproject
Video editing – @syedbilalmoblogs
Podcast equipment setup – @dennisvollmer
💥ENDORSEMENTS
Viceyrays @vice_rays Dynavap @dynavap Loyal to the loyal @l2tlclothing CBD Headquarters Emporium @cbd_headquarters Burger Room @burgerroomau Production @fromthebluecornerpodcast Tables: S&L Timbers French Oak CLOTHING Loyal to the loyal clothing @l2tlclothing
********************
🎬 EQUIPMENT 🎤
Supplied by Mannys DJ City, Harvey Norman, JB HIFI, OfficeWorks Bunnings
Laptop: Alienware Area-51m (JBHIFI)
Streaming Devices: Atem Mini Pro ISO, Google Chromecast, Nest Hub Max, Google Mesh, YoloLiv (streaming only)
Monitors: HP
Audio: Rodecaster Pro
Mics: Rode PodMics
Headphones: Irish – BeyerDynamic DT770pro | Team – Audio Technica
BoomArms: Rode
Cameras: Sony Alpha A6400
Other Cameras: Google Nest Hub Max, Logitech Webcam p9500
********************
📚 Copyright Disclaimer:
Under Section 107 of the copyright act 1976, allowance is made for fair use for purposes such as criticism, comment, news reporting, scholarship, and research.
Fair use is a use permitted by copyright statutes that might otherwise be infringing. Non-profit, educational or personal use tips the balance in favor of fair use ALL CONTENT AND RIGHTS BELONG TO THE RESPECTIVE OWNERS.
Under YouTube, Policy KEEP IT MEDICINAL and it's on show team, do not represent, act or speak for any other party, there no agenda nor information provided as facts, Keep it Medicinal is only a Public Influencer with Personal opinions from patients content creation opinion.
Keep it Medicinal is only here for Entertainment Purposes & mean no harm or character attacks on any party, individual or group.
********************
#KeepItMedicinalPodcast

source