From 20,000 Pills to CBD Oil | Jayden David


From 20,000 pills to CBD Oil..this is Jayden's story.
•
Battling a rare form of childhood epilepsy, Jayden's story has touched millions of people around the world. It's stories exactly like Jayden's that inspired our team to make The Culture High in the first place. Bringing to light honest stories of real people and their personal connection to cannabis.
•
If you enjoy our content, let us know by subscribing to our channel!
——————————————————————————————————-
From the team that brought you The Union: The Business Behind Getting High & The Culture High, now present to you with much anticipation, the Union Cannabis Co.
•
As the Cannabis industry responds to Canada's groundbreaking federal legalization and we witness the grips slowly loosening on a Global scale, the saturation of misinformation in the market will only continue to grow.
•
After the great success of both of our world renowned cannabis documentaries, we have officially decided to re-enter the global cannabis arena as a response to the enormous wave of mislabeled and misrepresented information flooding the market, at the expense of the consumer.
•
Holding true to our history of story telling, Union Cannabis Co. sets its sights on becoming a leading consumer resource for knowledge, education and truth.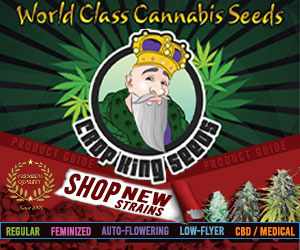 ——————————————————————————————————-
🎥 Follow the team at UNION Cannabis Co. 🎬

UNION Instagram: https://bit.ly/2R034NN
UNION Facebook: https://bit.ly/39viJLC
UNION Twitter: https://bit.ly/2R3UUnF
Union Cannabis Co. Website: https://bit.ly/2R4c3hc
——————————————————————————————————-
Let's stay connected! Let the team know what you think of our episodes in the comment section below ⬇️⬇️⬇️

source