Grind Culture Detox Episode 5 Healing With Yoga and Cannabis with Cameo Turner


In this episode of The Grind Culture Detox, host Heather Archer speaks with Artist and Ganja Yogi Cameo Turner. Cameo discusses what Ganja Yoga is and her personal journey to finding it while seeking anxiety relief. She eventually sought training to teach Ganja Yoga and is now the first certified Black Ganja Yoga instructor in the Bay Area. Cameo also outlines the history of yoga in ancient Egypt and how the yogis there incorporated cannabis into their practices. She shows some basic yoga practices that you can incorporate into your work day to counteract the effects of toxic productivity.
Books Mentioned:
Ganja Yoga: A Practical Guide to Conscious Relaxation, Soothing Pain Relief, and Enlightened Self-Discovery by Dee Dussault
The African Origins of Hatha Yoga: And its Ancient Mystical Teaching by Muata Ashby
Highlights:
4:29- Explanation of Ganja Yoga
8:34- Cameo's Journey to Find Ganja Yoga
18:33- African/Egyptian History of Ganja Yoga
32:45- Detox Yoga Practice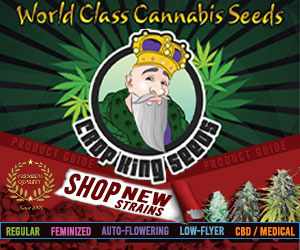 About Cameo Turner: Cameo is known as Lady Namastizzle in Ganja Yogaland. She is an artist who is also an Enchanting weed enthusiast for the Yoga community. She is working to get Minority-Owned Dispensaries attention around using Ganja Yoga as Weed Wellness in an overall Plant Medicine element to bring Ganja Yoga to the Black Community. She works to create a safe space for seekers to recharge & reset with like minded people.
Audio Podcast is available on: Anchor- https://anchor.fm/heather-archer4
Breaker- https://www.breaker.audio/the-grind-culture-detox
Google Podcasts- https://tinyurl.com/3jsuzkev
PocketCasts- https://pca.st/whwwzo28
RadioPublic- https://radiopublic.com/the-grind-culture-detox-GqjByk Spotify- https://open.spotify.com/show/3zosyr2t2lfKuTDWzPsZiE
Contact Cameo Turner at:
https://www.ladynamstizzle.com or on IG at lady_namastizzle.
To get in touch with Heather Archer, Follow me on:
Instagram: thriving_with_heather,
TikTok: thriving_with_heather,
Clubhouse: @thrivewithme, and
Patreon: https://www.patreon.com/thrivingwithheather
For business inquiries, please email: heatherarcherconsulting@gmail.com

source