Grow Bud Yourself Episode 70


Episode 70 of Grow Bud Yourself floats in on the breeze of a sunlit day to make your reality gently fade away.
First, Danny and Mike discuss an unusual growroom discovery in Michigan and NIDA's recent report about college students and cannabis use.

The interview is with actor and weed farmer Jim Belushi, who discusses his storied career in movies and TV, how cannabis might have saved his brother John's life and his endeavors growing pot in Oregon at Belushi's Farm.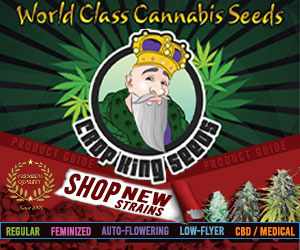 The cultivation segment features Danny's take on where to grow cannabis – in a tent, grow box or room – plus answers to listener grow questions.
Episode 70 is brought to you by:
Rocket Seeds Cannabis Seeds (use code GBY10 for 10% off)
Suite Leaf Plant Nutrients (use code DANKO15 for 15% off)
Organic Rev Growth Stimulant (use code GBY10 for 10% off)
Excelsior Extracts THC-infused Pain Relief Rub.

source