Cannabis Dictionary and Slang


It can be hard for a new growers to understand some of the cannabis growers slang and terminology we use in the show. So this week, we cover some of the most used slang and terminology by growers, and what they mean, so you can understand some of the phrases we use from time to time.
For this weeks interview the panel has the great pleasure of talking with Dr Peter Grinspoon. A Harvard Instructor and practising Doctor. Dr Grinspoon is also an Author, and son of the legendary, Dr Lester Grinspoon. A very cool guy!
Of course, we also have our weekly cannabis news, famous stoners, and strain of the week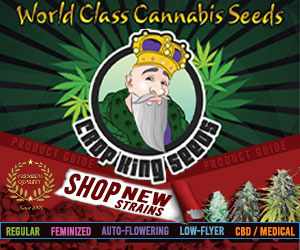 Support High on Home Grown by becoming a Patreon or Donating with Crypto:
Patreon Address: https://www.patreon.com/percysgrowroom
BTC Address: bc1q9nqqyu79lsnw4u7h6rrdsre8yxq5wn5jfhlarx
LTC Address: LMgiYyjGZz3y9KgUmFdPVxQKiYtQMCuZDp
ETH Address: 0x31439A33D680cfAE5Ac034899EaC98899Dd7Af8f
———————————————————–

Download all of our previous episodes from all major podcasting networks:
Itunes: https://podcasts.apple.com/ie/podcast/high-on-home-grown-the-cannabis-podcast/id1522364806
Spotify: https://open.spotify.com/show/4sZYKR01BNHDX6Ra6e1fBf
Stitcher: https://www.stitcher.com/show/high-on-home-grown-the-home-growers-podcast
———————————————————–
Hear about podcast updates first by subscribing to our mailing list:
https://mailchi.mp/61562c52b322/high-on-home-grown
Social Networks
Facebook: https://www.facebook.com/highonhomegrown
Twitter: https://twitter.com/HighonHome
Instagram: https://www.instagram.com/highonhomegrown/
Twitch: https://www.twitch.tv/highonhomegrown
————————————————–
Thanks for watching the show! Please share with your 420 friendly friends, and join us at Percys Grow Room!

source