LET'S TALK ABOUT REPATRIATION – UPDATES FROM THE GAMBIA #THC #Gambia #Africanrepat #Africa #Spies


#Fufu #AfricanRepat #TheGambia #AfricanAmerican #AfricanDiaspora #TheHappyCompanion
SINCE 2020, CAME THE APPEARANCE OF A LOT OF BLACK ON BLACK HATE ON YOUTUBE AND YOUTUBE CHANNELS THAT USE THEIR PLATFORMS TO SUPPORT IT. THIS IS EVIDENT IN THE BLACK REPAT COMMUNITY. THIS APPEARS TO BE DONE INTENTIONALLY TO DISRUPT THE RETURNING OF OUR PEOPLE TO THE MOTHERLAND. HOWEVER, WE HAVE THE MOST HIGH ON OUR SIDE. LET'S STAY FOCUS AND NOT LET EVIL BLOCK OUR PATHS. DO THE RIGHT THING – UNSUBSCRIBE AND REPORT THESE PLATFORMS. AMEEN
This video isn't talking about anyone in particular. It's a general video based on the current climate happening on YouTube. I'm not interested in any drama and I don't do personal attacks even though it has happened to me. These types of people aren't important in my life. I'm too busy trying to build here in The Gambia. None-the-less, we need not pay attention to all of the negativity, because our people are coming home regardless. Stay CLOSE to what can make a Repat Community and Stay AWAY from what can break a Repat Community. Peace and blessings.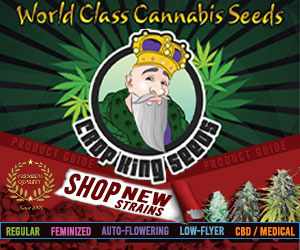 The Happy Companion Tours – Discover The Gambia is my 1st of many positive business ventures that I have underway. Start booking today at https://sfrenchabubakar.wixsite.com/website/book-online or email at happycompanionbooks@gmail.com
Join this channel to get access to perks:
https://www.youtube.com/channel/UCy64gnuaXeJjGkujBpbYwkQ/join
For donations to AL-KHARAFI ISLAMIC SCHOOL in The Gambia please contact The School's Director Mr. Alieu on WhatsApp +220 742 2270 directly.
Due to my extremely busy schedule please contact Mr. Alieu for all of your questions and concerns and he'll contact me if he needs my assistance. I'm receiving a lot of question regarding the project, but the person who can answer them is Mr. Alieu. Thank you very much for your understanding.
Jizakallah kheir. Brother Saeed
Please purchase a copy of my book "12 Step Guide to Developing Friendships with Muslims" at https://www.amazon.com/Step-Guide-Developing-Friendships-Muslims-ebook/dp/B01HR0AVMM. If you're planning to visit or live in Muslim countries like The Gambia. Peace and Blessings:) The Black Power Movement in my opinion is again equal rights for Africans and Africans of the Diaspora all over the world and not to be better than any other race etc. I don't condone racism or discrimination by any race.

For online learning of Wolof or Mandinka please contact Jollofjollof@hotmail.com for more information.
We're going to have a great time and build together. We'll get out of the situation that we're in with unity✊🏽
Much love to The Gambian people and the African Word. I greatly appreciate all of the love and support❤️
Laquisha Ramos hot new song Code Black✊🏽
https://youtu.be/2pxEq0a3u0A. All music on this video such as Code Black and West Coast are own and Copy Righted by Laquisha Ramos.
Into and outro by:
Faitheyes Pictures In Motion**
"Capturing Memories For A Lifetime"
faitheyespicturesinmotion@gmail.com
Please subscribe to my cousin's channel Laquisha Ramos – She has some great videos:
Video link: https://youtu.be/2pxEq0a3u0A
Laquisha Ramos https://www.youtube.com/channel/UCxF0…
Instagram:. Laquisha323
West Coast by Laquisha Ramos https://youtu.be/art-qoeJL18
West Coast. All rights to the song belong to Laquisha Ramos. https://youtu.be/art-qoeJL18
Website: www.thehappycompanion.org
Email: Happycompanionbooks@gmail.com
Cash app for content support: $TheHappyCompanion
Facebook: https://www.facebook.com/TheHappyCompanion
Peace & Blessings✊🏽🤲🏽💯

source