Planning Commission – Sep 15 2021


Agenda HTML: https://williamsburg.civicweb.net/filepro/documents/36033?handle=A79859432A0947828B15270A2BB34AAC
Agenda PDF: https://williamsburg.civicweb.net/filepro/documents/36032?handle=304F95F90296447CAA3556FBC9729A91
CALL TO ORDER
Roll Call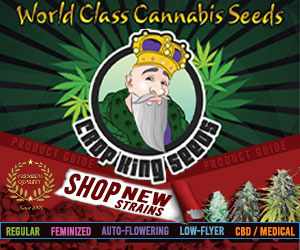 APPROVAL OF MINUTES
Regular Meeting – July 14, 2021
Open Forum
Consent Agenda Items
Public Hearings
PCR#21-007: Zoning Text Amendment to Article III. District Regulations , Division 2. Single-Family Dwelling District, Division 3. Single-Family Dwelling District RS-2, Division 3.1 Single-Family Dwell…
PCR#21-008: Request of CW Condominium Association, RAC Enterprises, LLC, & CW Enterprises II, LLC to amend Section 21-324 of the Zoning Ordinance to allow a Not-For-Profit Retail and Distribution …
PCR#21-009: Request of FISH, Inc. for a special use permit for a Not-For-Profit Retail and Distribution Facility at 312, 312-Z, and 314 Second Street in the B-2 Corridor Business District.
PCR#21-010: Zoning Text Amendment to amend Article III. District Regulations, Division 10.1 Economic Development District ED*, Section 21-362 to allow medical cannabis dispensaries licensed by the Com…
PCR#21-011: Quarterpath Williamsburg LLC requests a Special Use Permit to encroach on slopes in excess of 30 percent for the future development of townhomes and condominiums at 4200 Battery Boulevard …

  SITE PLANS AND SUBDIVISIONS
  UNFINISHED BUSINESS
  New Business
Discussion of the Neighborhood Balance Committee recommendations for a possible October 27, 2021 work session.
  Other
  Information Items
A. City Council Report
B. Planning Department Monthly Report
C. Monthly Financial Statement
  PUBLIC HEARINGS SCHEDULED FOR OCTOBER 20, 2021
PCR#21-015: Request of the Colonial Williamsburg Foundation to rezone approximately 1.86 acres from Colonial Williamsburg Historic Area CW to Museum Support MS at 400 South Nassau Street.
PCR#21-016: Request of the Colonial Williamsburg Foundation for a special use permit for the net removal of 54 parking spaces in the Downtown Parking District to accommodate the construction of the Co…
  ADJOURNMENT
Agenda HTML: https://williamsburg.civicweb.net/filepro/documents/36033?handle=A79859432A0947828B15270A2BB34AAC
Agenda PDF: https://williamsburg.civicweb.net/filepro/documents/36032?handle=304F95F90296447CAA3556FBC9729A91

source