Avicanna Inc. (TSX: AVCN) Investor Webinar September 14, 2021


As Avicanna Inc. (TSX: AVCN) (OTCQX:AVCNF) (FSE: 0NN) resumed trading on the TSX in early September, we don't want you to miss out on the opportunity to hear firsthand about all of the developments that happened in the past few months – and there has been A LOT of those. The Company has really upped their game when it comes to commercialization this year, and there are more things in the pipeline that make us excited about the present and future of Avicanna.
On September 14, CEO Aras Azadian presented Avicanna's multi-layered story, provided latest updates and answered investor questions during the live Q&A session.

Download the presentation HERE: https://chfcapital.com/cms/wp-content/uploads/Avicanna-Corporate-Presentation-Q3-9.13.pdf
—————-
Follow @CHFCapMarkets on Twitter; Facebook and LinkedIn visit www.chfcapital.com.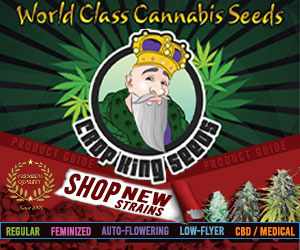 Stay up to date on important news by subscribing to our:
CHF News Blog: http://eepurl.com/baLypn
CHF eNewsletter: http://eepurl.com/Yi3IX

source