CANNABIS COMPANY AND DOCTOR COLLABORATE TO DEVELOP CBD INFUSED MUSHROOMS | TRICHOMES Morning Buzz


Cannabis News Update December 7, 2020
Today in the world of cannabis: Today in the world of cannabis: Two Vancouver, Canada cannabis companies merge, data indicates that the legal cannabis market doesn't coincide with an increase in cannabis consumption in young people, and a cannabis extraction company partners with a renowned doctor to develop psilocybin mushroom extraction technology.
The Morning Buzz presented by TRICHOMES brings you late-breaking news that tells you what's happening within the cannabis industry.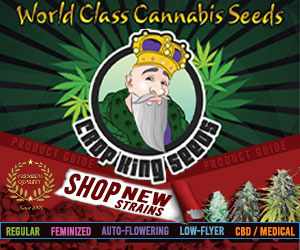 Check in with the cannabis community at TRICHOMES.com
** D: First up: In a report by Globe Newswire, BC Craft Supply, based in Vancouver, Canada, has announced the acquisition of the Vancouver-based cannabis company Olympic View Botanicals.
"I look forward to working with the team at OVB and am excited to integrate their catalogue of exotic strains into the current market that is begging for quality over quantity," said Matthew Watters, CEO of BC Craft Supply.
In addition to building an indoor cannabis cultivation facility, OVB has submitted an application to Health Canada for a Micro Cultivation License. According to a press release, if granted, the license "allows applicants to utilize a one-time declaration for cannabis genetics that will allow OVB to bring in highly sought after west coast genetics that the Canadian cannabis market has yet to experience."
https://www.globenewswire.com/news-release/2020/12/02/2138726/0/en/BC-Craft-Supply-Announces-Acquisition-of-Olympic-View-Botanicals.html

** R: And next: Cannabis Dispensary reports that data published in the Journal of Adolescent Health indicates that the legal cannabis market does not coincide with an increase in cannabis consumption by young people. The study was conducted by researchers affiliated with Boston College by analyzing data from a nationally representative sample of over one million high school students over the course of 18 years.
Researchers "found no evidence that RML [recreational marijuana legalization] was associated with [an] increased likelihood or level of marijuana use among adolescents. Rather, among adolescents who reported any use of marijuana in the past month, the frequency of use declined by 16 percent after RML."
"These latest findings add to the growing body of scientific literature showing that legalization policies can be implemented in a manner that provides access for adults while simultaneously limiting youth access and misuse," said NORML's Deputy Director Paul Armentano. "Furthermore, these findings stand in sharp contrast to the sensational claims often made by legalization opponents, claims that thus far have proven to be baseless."
https://www.cannabisdispensarymag.com/article/no-evidence-that-adult-use-marijuana-laws-influence-use-by-teens-journal-of-adolescent-health/
** D: Last up: In a report by Globe Newswire, the cannabis and plant extraction company Pure Extracts has announced a collaboration with Dr. Alexander MacGregor to develop a line of CBD infused mushroom wellness products, and research on the most effective method for psilocybin extraction.
Dr. MacGregor is the Dean of Faculty, Professor of Biopharmaceuticals and current President of the Toronto Institute of Pharmaceutical Technology. MacGregor has received multiple global patents in medical treatments and pharmaceutical drug delivery technologies from Canada, the U.S., Australia, Europe, Latin America, China, India and Japan.
Notably, MacGregor has assisted in the development of therapeutic drugs to treat cancer, symptoms of diabetes, infections and post-operative pain.
https://www.globenewswire.com/news-release/2020/12/02/2137985/0/en/Pure-Extracts-Collaborates-with-Dr-Alexander-MacGregor-on-Cannabis-and-Mushroom-Formulations.html

source