Federal Legalization Update from Senator Bernie Sanders, plus NECANN is Back In Boston


19:00-21:30 On Weed Talk News this week, Vermont Senator Bernie Sanders tells a town meeting in Iowa that progress has made on the legalization of cannabis front, but does he mean among his fellow Senators or state by state?
The largest cannabis convention in the New England area every year is the New England Cannabis Convention or NECANN, now returning to Boston for the first time in two years.
PCM Founder Jimmy Young goes One on one with founder Marc Shepard. Plus Cresco Labs with a major acquisition of a legendary Massachusetts dispensary. More state records are set with weed sales over the summer holidays and a research study from Canada gets prime time coverage on major USA TV news networks.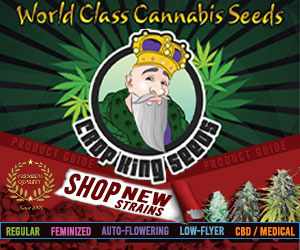 A local basketball legend and NBA Hall of Famer Paul Pierce reconnects with a now adult college basketball player thanks to the Truth's Hub Craft dispensary roll out.
To catch the rest of our coast-coast news show, tune in! With reports from-
00:00-5:40- Jimmy Young from Pro Cannabis Media on Bernie Sanders Town Meeting in Iowa on progress with legalization of cannabis at the Federal level plus a preview of the return of NECANN
6:00-8:00 Ron Marshalsea with the Massachusetts Report
8:30-10:10 Debra Borchardt from the Green Market Report in Times Square
11:00- 13:25 NORML Regional Executive Director Rick Thompson with the Michigan report
14:00- 15:30 Margo Vesely from Illinois
17:15-19:25 Green Nurse Jessilyn Dolan from Vermont
19:00- 21:30 Phil Adams with the DC Report
22:30-25:20 – NBA Hall of Famer Paul Pierce meets an old fan all grown up at a VIP Hub Craft Event in Boston at Yvonne's
#cannabiscommunity #cannabisnews #cannabis

Remember to hit the subscribe and like button, and help us on our social media platforms to stay updated:
https://www.instagram.com/procannabismedia/
https://twitter.com/ProCannaMedia
https://www.facebook.com/procannamedia/
https://www.linkedin.com/company/procannabismedia
Http://www.procannabismedia.com
The more we get the word out there, the more steps we make toward legalization. To show your support, drop a comment below!

source