Texas Law To Expand Medical Marijuana Starts Monday, Study Proves CBD Effective In Autism


New co-sponsor for a House Bill that would deschedule Marijuana and provide protections for veterans and businesses, bringing the bill up to six sponsors. This may not be enough, but it is a good sign.
South Carolina Gubernatorial Electee Joe Cunningham, a democrat, has recently tweeted about speaking at the National CannaFest in Washington DC, where he spoke out against the high arrest rates and how it is time to end the prohibition on marijuana.
Charlie Crist – Florida Incumbent has recently tweeted that there are plenty of folks sitting in jail tonight that should have their sentences reviewed or are there because of non-violent marijuana offenses. We must end mass incarceration in Florida.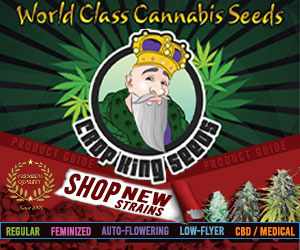 New Texas Law that will expand the medical marijuana program in Texas will be going into effect this September 1st, 2021. It is interesting to note that this does include a permitless carry initiative for persons over the age of 21 to carry a gun without a permit or license.
While North Carolina has been in court for the last 2 months to try and get the Marijuana legalization on the ballot, the North Carolina Senate President stated that there was no guarantee that the marijuana ballot would make it to the floor. He said "I'm just not going to get into hypotheticals about what might happen. The bill is where it is. We'll see what happens as it goes forward."

Maricopa County, Arizona's district attorney created a process to help people expunge marijuana convictions.
Maricopa County Attorney @AllisterAdel
strongly believes that the will of the voters should be implemented as efficiently as possible, that's why MCAO created a process to help those with a marijuana conviction get their record expunged. Learn more, http://bit.ly/MCAOProp207
Anheuser-Busch Companies has hired Amy Jensen Cunniffe of SplitOak Strategies to lobby on issues relating to the differentiation between beer and cannabis, according to disclosure filings. Although the brewer retains around a half dozen outside lobbying firms, only one, Akin Gump Strauss Hauer & Feld, has previously lobbied on cannabis issues for the so-called king of beers, apart from the company's in-house lobbyists, disclosure filings show. Anheuser-Busch is not the first alcohol company to lobby on marijuana issues..
Study shows that clean CBD is effective in treating symptoms as well as co-morbid symptoms of autism.
Avicanna Inc. ("Avicanna" or the "Company) (TSX: AVCN) (OTCQX: AVCNF) (FSE: 0NN), a biopharmaceutical company focused on the development, manufacturing and commercialization of plant-derived cannabinoid-based products, is pleased to announce that, through its majority-owned Colombian subsidiary Santa Marta Golden Hemp S.A.S. ("SMGH"), it has completed its first commercial export of 20 kg of high CBD full spectrum psychoactive cannabis extracts (the "Cannabis Extracts") to Brazil in connection with the previously announced three (3) year master supply agreement that SMGH executed with a leading Brazilian pharmaceutical in July, 2021.
Psilera will participate in two separate research studies with NIDA to combat addiction using a novel DMT intranasal formulation and new psychedelic-inspired compounds
TAMPA, Fla., Aug. 26, 2021 /PRNewswire-PRWeb/ — Psilera Inc. ("Psilera"), a Florida-based biotechnology company specializing in the clinical development of psychedelics and analogues, has finalized a Cooperative Research and Development Agreement (the "Agreement") with NIDA to initiate critical preclinical studies on Psilera's burgeoning drug pipeline.

source