The CBD Ed Show – Marijuana vs Hemp


Fair question. With federal and state agencies changing their policies and views on cannabis, we want to provide thorough and accurate knowledge on the difference between the two very distinct plants, what's in their future and what that means to the consumer.
The CBD Ed Show – Real Talk about everything CBD
The CBD Ed Show is a podcast dedicated to providing "real talk" about CBD and the people it benefits. Ed Chaney has a unique way of bringing the news, information and scientific studies regarding CBD, cannabinoids and the Endocannabinoid System to the forefront in an easy-to-understand way. His mission is to explain and highlight all the benefits that the wonderful hemp plant can provide. The CBD Ed Show has steadily risen in the ranks of the best CBD podcasts and continues to succeed in the goal of educating the public on this often-misunderstood topic.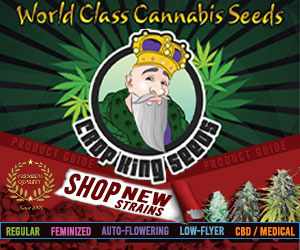 Ed is an experienced entrepreneur with over a dozen successful startups under his command. He has a passion for leadership and the ability to educate teams and audiences – qualities he acquired over the past 30 years. His affinity for positive company culture, team building, and leadership plays a key role in his successful business-building endeavors. Mr. Chaney studied Business at Arizona State University, Executive Leadership at MIT and spent over twenty years as an active member of Arizona's elite Entrepreneur Organization (EO).
As the host of the VoiceAmerica Podcast The CBD ED Show, Ed provides unbiased information so you can make informed decisions in a market filled with many choices. With his regular co-host Kimberly Rose, Ed is joined by special guests and shares real talk about CBD and the potential of this amazing product.
If you want to stay informed, subscribe to The CBD Ed Show YouTube channel here:

https://www.youtube.com/channel/UC6yTjSKGFG_3l7muPao6CyA/about
Or get social with us:
Facebook: https://www.facebook.com/theCBDEDshow
Instagram: https://www.instagram.com/thecbdedshow
Twitter: https://www.twitter.com/thecbdedshow1
Or connect with us on our website at: https://thecbdedshow.org/

source