80 Current and Former Prosecutors and Law Enforcement Ask Biden For Safe Drug Injection Facility


A coalition of 80 current and former prosecutors and law enforcement officials—including one who is President Joe Biden's pick for U.S. attorney of Massachusetts—have filed a brief urging the Supreme Court to take up a case on the legality of establishing a safe injection facility where people can use illicit drugs in a medically supervised environment.
The nonprofit organization Safehouse was set to launch a safe consumption site in Philadelphia before being blocked by a legal challenge from the Trump administration, and it filed a petition with the nation's highest court last month to hear the case. Now the group of law enforcement officials associated with Fair and Just Prosecution is calling on the Supreme Court to act in an amicus brief.
The acting commissioner of FDA recently acknowledged a "stalemate" between FDA and companies seeking a lawful pathway to market for CBD in dietary supplements—and Dr. Janet Woodcock suggested there's no immediate solution on the horizon at FDA.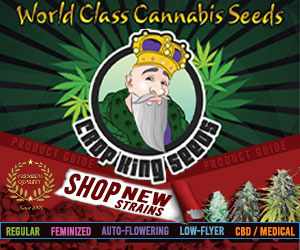 In a recent Q&A with Woodcock, a long-time FDA official who was named acting commissioner in January, Consumer Healthcare Products Association (CHPA) President and CEO Scott Melville said "responsible companies" would like to lawfully enter the hemp-derived CBD market.
A Pennsylvania Senate committee is set to take up a bill next week that would protect medical marijuana patients from being prosecuted under the state's "zero tolerance" DUI laws.
The legislation, sponsored by Sen. Camera Bartolotta (R), would amend state statute to require proof of active impairment before a registered patient can be prosecuted for driving under the influence. The current lack of specific protections for the state's roughly 368,000 patients puts them in legal jeopardy when on the road, supporters say.
On Friday, flanked by progressive advocates and state Democratic leaders, New York Governor Kathy Hochul signed The Less Is More Act, which will end the practice of sending people to jail as they await hearings over alleged technical parole violations, such as missed curfews and marijuana use. The signing of the decarceration bill, which is expected to release several hundred detainees from city jails, comes after weeks of public outcry over a string of deaths at Rikers Island.
In order to get questions on the Wyoming ballot in 2022 asking voters to consider decriminalizing personal possession of marijuana and legalization of medical cannabis, 41,776 petition signatures will be needed.
Another hurdle that needs to be crossed is collecting enough signatures in 16 of the state's 23 counties equal to 15% of the number of people who voted in that county who voted in the previous general election.

NJ Cannabis Insider is hosting an in-person day-long conference and networking event Sept. 23 at the Carteret Performing Arts Center, featuring many of the state's leading power players. Tickets are limited.
The state Cannabis Regulatory Commission will not begin accepting new applications for business licenses by this weekend, thereby missing a statutory deadline intended to keep the development of the legal weed marketplace on track.
Oregon Liquor and Cannabis Commission
Advisory Committee Meeting
Agenda
Delta-8-THC and Other Artificially-Derived Cannabinoids Package
September 30, 2021
2:00pm – 5:00pm
https://www.oregon.gov/olcc/Docs/rules/RAC-Artificially-Derived-Cannabinoids-093021-Agenda.pdf
Cannabis study: The relationship between cannabis use and IVF outcome—a cohort study
The effects of cannabis use on male and female reproduction have been the focus of scientific research for decades. Although initial studies raised concerns, more recent studies were reassuring. Considering the recent legalization of recreational use of cannabis in Canada, we sought to analyze IVF outcomes among users and non-users in a single IVF center.
Results
Overall, the study included 722 patients of which 68 (9.4%) were cannabis users, most defined as light users. The results of the study show a similar implantation rate (40.74% vs. 41.13%) and ongoing pregnancy rate (35.2% vs. 29.1%) between the users and non-users, respectively. No significant difference between users and non-users in any of the other analyzed outcomes could be detected.
Study on LSD: Safety pharmacology of acute LSD administration in healthy subjects
Rationale
Lysergic acid diethylamide (LSD) is used in psychiatric and psychological research and investigated as a potential treatment for medical and psychiatric disorders, including depression, anxiety, and cluster headache.
Conclusions
The single-dose administration of LSD is safe in regard to acute psychological and physical harm in healthy subjects in a controlled research setting.

source