PEOPLE of PHUKET – TUAN x FILLING STATION (Intro Only) CBD LEGAL MARIJUANA CHALONG


PLEASE LIKE, SHARE and SUBSCRIBE! 🙏😍
HUMANIGROW presents
PEOPLE of PHUKET -TUAN x FILLING STATION (INTRO ONLY)
Full episode coming soon!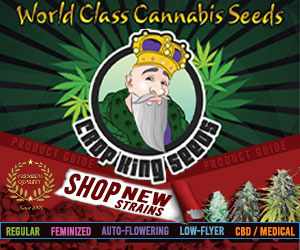 In this episode, Tuan talks about being one of the first to offer CBD products in Phuket, why he opened up Filling Station on Soi Ta-iad in Chalong, shares his story of what the Covid era has been like and why he's optimistic for the future of Phuket!
—
People of Phuket
Real People . Real Places . Real Stories
Up close and personal interviews with Expats and Thai people living through the Covid era in Phuket, Thailand.

IG @thepeopleofphuket
FB http://facebook.com/groups/peopleofphuket
http://facebook.com/peopleofphuket
—
FILLING STATION
https://www.facebook.com/fillingstationphuket
—
PEOPLE OF PHUKET is a HUMANIGROW PROJECT
To donate please visit http://www.humanigrow.org/
—
#Howto #Travel #Live #Move #Work #Buy #Expats #Phuket #Thailand #Sandbox #Covid #Surf #Surfing #GoPro #Beach #Island #life #sand #box #vlog #nightlife #news #2021 #homecoming #reopen #Hotels #deals #discounts #best #villa #food #foot #massage #clubs #beaches #fishing #scuba #snorkel #bars #girls #dining #restaurant #dancing #rental #scooter #hotel #dj #sandbox #hiking #photographer #bar #photography #media #graphic #designer #event #producer #vlogger #blogger #influencer #marketing #advertising #ambassador #crew #production #guide #party #flights #good #shepherd #phukettown #visa #monkey #elephant #pier #kata #patong #rawai #chalong #kamala #school #karon #naiyang #naiharn #panwa #Vietnamese #food #thepeopleofphuket #real #people #places #maybelle's #coffee #garden #viet-van #vietvan #stories #peopleofphuket #show #cultivate #basketball #camp #ASEAN #episode #segment #news #story #foodtruck #multi-media #photographer #photography #videographer #charter #yacht #captain #non-profit #donate #fundraiser #notforprofit #nonprofit #org #organization #sub4sub #subscribe #maybelles #letsconnect #support #teamwork #muythai #muy #thai #MMA #mixedmartialarts #boxing #love #xo #retired #chiangmai #bangkok #kohlak #songkhla #drone #fpv #aerial #dronemaneuvers #theislandia #strikingFPV #str!king #dreambeachclub #goodshepherdphukettown #OnePhuket #LifeHomeProject #Phukethasbeengoodtous #futureofphuket #lifeduringcovid #invent #wedding #traditional #hello #musicforlife #Filipino #Indian #India #England #Scotland #USA #Australia #Germany #China #Chinese #band #group #celebration #festival #romanowski #duserock #trotter #CBD #weed #herb #pot #grass #bud #ganja #MaryJane #flowers #Cannabis #legalmarijuana #soiTa-iad #soitaed #fightingstreet #healthystreet #fitnessalley #soita-aid #fillingstation #tea #HealthStreet #MuayThaiStreet

source