SUPASHOW 109
09/15/21
15 songs to get high to
7 cartoons
Wheel a movie preview hacks
Tons a memes
The dopest potcast on the Earf hosted by HotRock SupaJoint an Poppa Color
Music & Movies, Cartoons & Comedy, Arts & Entertainment, Weed, News & more!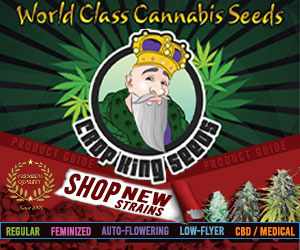 Streamin live ery WEEDnesday at 7pm MST on FB, YT, & Twitch
https://youtube.com/HotRockSupaJoint
Made wit Switcher Studio
https://switcherstudio.com
Call the SupaShow weedline an leaf a message!
612-SUPA-SHO
Send us some weed$$ homiez.
Cashapp: $supajoint
Cashapp: $poppacolor
Poppa Color gives guitar lessons!
ApeX Music Lessons
https://instagram.com/apexmusiclesson
Poppa Color's rock band "EL" released a new album "Elegy" an they got dope new Tshirts too!
https://elband.com
https://www.teepublic.com/user/appar-el
Bubba Kush Brands be our homiez.
https://www.bubbakushbrand.store
Bud's Glass Joint / Bud's On Grand
https://instagram.com/budsglassjointaz
https://instagram.com/budsongrand
Baby K got a Poshmark @BubbiesBling!
https://posh.mk/rm6T5ERLygb
Instagram too!
https://Instagram.com/bubbiesbling
Did y'all know that the SupaShow be a legit potcast now homiez?!
https://open.spotify.com/show/65JX4XLWWoaq0XbUQmhvU5
Get you a awesome SupaShirt or Andy Warpigs shirt!
https://teepublic.com/stores/supajoint
CBD prerolls:
West Coast GreenThumbs
Available at Carly's Bistro:
https://instagram.com/wcgt_
I was on Beef Vegan's Rock 102.1 KFMA in Tucson radio show this mornin homiez!
https://fb.watch/82dtAwQNIH/
Sept 30th Phoenix New Times Best Of Issue comes out!
MOVIES WEED LIKE TO SEE
SupaJoint Movie Preview Hack Playlist (39 previews)
https://youtube.com/playlist?list=PLn97t9iQBPOqQCGMReAVShwyAmlF1mlZS
MEMEDUMP
"Art of the MemeHack AudioBook" animation by SupaJoint
http://youtu.be/N8p5sgeU-mQ
1 SUPATOONZ
EP
"PeePop 18: Dr Bill Show" by PeePop 3:58
https://youtu.be/TDU0il5982Q
1 CAN WE GET HIGH TO IT?
EP (& unboxin)
"All for friend are extinct" 3:38
https://relatedrecords.bandcamp.com/track/all-your-friends-are-extinct
"Crustacean" by Jay Shingle 1:33
https://relatedrecords.bandcamp.com/track/crustacean
"Stone Free (Hendrix)" by The Jeremy Davis Trio 3:10
Blaze on the Beat on drums
https://youtu.be/46oFOCgh_44
1 DOPE SHIT!
Dubs Private Reserve ery Thurs 7-9pm
on KWSS 93.9FM & TuneIn app
https://facebook.com/DubsPrivateReserveRadio/
Celebrating the 30th Anniversary of Use Your Illusion I & II with my homies Matt Rushford and Wade Tankersley. Almost Drunk Music History Vol. III… but gonna be a fun episode!
https://www.facebook.com/100056703945826/posts/324953272738135/
Urban photo on IG
https://www.instagram.com/p/CTw3vXlsWBb/
2 CAN WE HIGH TO IT?
EP
"1stSets777" by Phantom Diorama 2:05
https://youtu.be/Q6FyVdQQZBE

"Move Your F****n Car" by Petey and Pile 1:00
https://youtu.be/4lzEc62u6TQ
"I Became Unreasonable" by I Am Hologram 13:52
https://youtu.be/WK5rbeiMaVA
2 SUPATOONZ
EP
"Total Crap: Balloons" by Tedd Hazard 0:33
https://youtu.be/l28TaRs-xxk
"Hurricane preparedness" by Pet This 6:09
https://youtu.be/gq7SkoER80s
2 DOPE SHIT! FLYERS
Sept 18 at Jarrod's Coffee (Mesa)
Live art by Etus
Sept 19 at Chopper John's, 6pm
Carol Pacey & The Honey Shakers, Crimson Riot
Sept 25 at Yucca Tap Room
Darktime Sunshine, Ceschi, Snailmate
Art by Etus
3 CAN WE HIGH TO IT?
"High Life" by Jaron Ikner 4:18
https://jaronikner.com
"Way More Doobies" by DaFilthyAnimals 2:59
https://youtu.be/kCO84mt0AT4
3 SUPATOONZ
EP
"Get Hyped" by Stars And Beyond 0:34
https://youtu.be/VN2_JUMvkDg
EP
Sandwich Live with Pratman" by Rad Cartoons 4:37
https://youtu.be/Axx7RiEBBNI
3 DOPE SHIT
DarkMarkers droppin new designs/music
https://instagram.com/darkmarkers
3 THIS WEEK IN WEED
Weed linkd to speech abnormalities
https://www.psypost.org/2021/09/cannabis-use-linked-to-subtle-abnormalities-in-speech-production-61840
4 CAN WE HIGH TO IT?
EP
"SS-12 – DarkerRemix" by Phantom Diorama 2:33
https://youtu.be/VsRp7P0mgIA
"I'm Not Ready To Come Home" by Entrusted_Failure73 2:19
https://youtu.be/G2p55cNBujs
4 SUPATOONZ
EP
The Story of Star Baby part 2" by The Cosmic Freeway 3:21
https://youtu.be/CyegGcYw1iI
"Maldon's Nightmare" by No Budget Arts and Cartoons 1:08
https://youtu.be/0X6ShCC9lTI
5 CAN WE GET HIGH TO IT
"Tastes Like Fire 2" by Elliot Elijah 3:49
https://elliotelijah.bandcamp.com/track/tastes-like-fire-2
"Tale of the Mad Arab" by Paradox The New Breed (John Prophet 1st band, 1992) 4:47
https://soundcloud.app.goo.gl/pxBhehPL9BViyoa27
"Meet Me at Industry Creek" by Daywand 1:54
https://youtu.be/YgSLTL6QvdY
HotRock SupaJoint an Poppa Color couch shirt
https://www.teepublic.com/t-shirt/18335049-supajoint-and-poppa-color-on-the-couch
"Lofi Tutorial" by The Never Endeavor
youtu.be/oNQBo6MiVIg
The Never Endeavor (lofi hip hop mix)
https://youtu.be/mKfjBWwmhYQ
Thx fo watchin homiez
Be cool
Stay high
Send us new shit
See ya next week
#supajoint #supashow #poppacolor #potcast #podcast #cartoons #music #animation #weed #madewithswitcher

source