CBD vs THC | Mystery, Myths and Facts! | Pivotal Talks Episode 2


Pivotal Talks is an open platform placing our expertise at the forefront to uncover- personal care, cosmetics, toiletries, household and even the industrial markets. Bringing insights from a veteran formulating chemist in an understandable way on products, ingredients, hot topics, and trending news of what we use on a day to day basis and what we hear about them. Putting the facts on the table, looking at myths, truths, lies and misconceptions that will help you become better informed as a consumer.
This Episode is about "CBD vs THC" the mystery, myths and facts. It's such a buzz word today and it's in EVERYTHANG! Thank you for stopping by to take a closer look at this subject with me. Please feel free to leave comments below and don't forget to answer the PQOTD. Until my next video, be and stay well.
We will bring you new and exciting content each month, expect a video notification on the 3rd Sunday of every month. Don't forget to hit the notification button and subscribe. You can also find other videos of our product how-to's here too.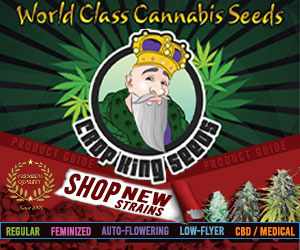 🙋🏾 ▼ PLAYLIST OF OTHER VIDEOS BY PIVOTAL TALKS ▼ 🙋🏾
Tags:
Welcome to Pivotal Products→ https://youtu.be/Bng4iJiatK4
Are Beauty Companies Telling you Lies? → https://youtu.be/Hqf1fKTcuM0
PQOTD? Pivotal Question of the Day

Should CBD be in your products and why?
Want to know more?
Here's a link to Your brain on Drugs by ASAPScience https://youtu.be/oeF6rFN9org
3 Arguments Why Marijuana Should Stay Illegal Reviewed https://youtu.be/kP15q815Saw
Contact us at: 💌 Info@Pivotal-Products.com
Pivotal Products LLC P.O. Box 198545 Chicago, Il. 60619
SOCIAL MEDIA:
♡ Instagram: https://www.instagram.com/pivotalhair/
♡ Twitter: http://twitter.com/pivotalhair
♡ Facebook: http://www.facebook.com/pivotal.hair.5
🏪 Buy Pivotal Products at https://pivotalproductsllc.com/products or Instagram: https://www.instagram.com/IGShopDeal/ → IG Shop Deals Bid
Visit our website for more products and information at www.PivotalProductsLLC.com

source