Idaho Puts Legal Marijuana On The 2022 Ballot, New Study Shows CBD Reduces PTSD Symptoms


Idaho officials have cleared activists to begin collecting signatures for a revised initiative to legalize possession of marijuana that they hope to place before voters on the 2022 ballot.
After being reviewed by the state attorney general's office, the latest version of the measure was uploaded to the secretary of state's website on Wednesday in final form along with official short and long ballot titles.
Meanwhile, a separate campaign to legalize medical cannabis in the state is also underway, with advocates actively collecting signatures to qualify that measure for next year's ballot.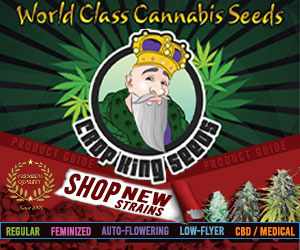 —
New Mexico regulators on Tuesday released an initial set of rules for the adult-use marijuana market as the state prepares to launch retail sales next year. And applications for producer licenses will start to be accepted within days.
Adults 21 and older are currently able to possess up to two ounces of cannabis and grow up to six mature plants for personal use under a law that was enacted earlier this year, but officials must still develop regulations for the commercial market. They took a key step to that end on Tuesday, and the rules for producers published in the New Mexico Register take effect immediately.
Rules for retailers, testing facilities and other cannabis sectors are still being developed and need to be finalized by January 1, 2022, in advance of the launch of sales by April.
—

North Carolina senators on Wednesday took action on a revised bill to legalize medical marijuana.
An earlier version of the reform legislation cleared the same panel and another committee last month, but it was rereferred back to Judiciary earlier this month. Members accepted the revisions in the new version of the bill, setting it up for formal approval at a subsequent meeting.
Under the proposal, sponsored by Rules Committee Chairman Bill Rabon (R), patients would be allowed to access cannabis if they have a "debilitating medical condition" such as cancer, epilepsy, HIV/AIDS, Parkinson's disease, multiple sclerosis, and post-traumatic stress disorder. The committee substitute now allows patients with terminal illnesses and have six months to live, as well as those with conditions resulting in hospice care, to also qualify for cannabis.
—
France is Europe's biggest cannabis consumer, despite having some of the continent's toughest laws against the drug. In response to this failure of the law to act as a deterrent, a group of MPs from across the political spectrum have launched an initiative to shift the terms of the debate on this issue.
The first step in these MPs' bid to encourage the French political class to be more open to the idea of legalizing cannabis was a citizens' consultation launched on January 13. More than 175,000 people responded on the Assemblée Nationale's website – compared to an average of 30,000 responses to such consultations.
This consultation, open until February 28, has two objectives: to better understand the French public's views about cannabis, and to understand what government policies on the drug people want.
—
New study finds that CBD is effective in reducing the symptoms of PTSD.

source