WILL U.S. MAJOR LEAGUE SOCCER BEGIN TO ALLOW CBD ADVERTISING? | TRICHOMES Morning Buzz


July 16, 2020
Today's cannabis news stories go from major leagues to major pain in the you-know-what lawsuits, and if you've thought about taking some online classes while you're stuck in the house, you're definitely not alone.
The Morning Buzz presented by TRICHOMES brings you late-breaking news that tells you what's happening within the cannabis industry.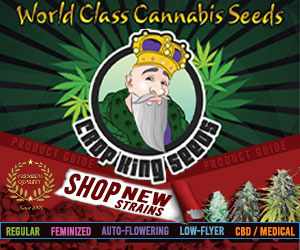 TRICHOMES.com
First up today, looks like Major League Soccer is Looking to Approve CBD Sponsorships in 2020
It's no surprise that cannabis reform is spreading all over, including professional sports. Some professional sports leagues are no longer testing for cannabis, and many are looking to enable forms of CBD advertising. The MLS is said to start looking into allowing CBD as a commercial opportunity.
The NHL was a pioneer when it comes to cannabis policy, in that it has not included cannabis on its list of banned substances for many years. Other leagues are warming up to the idea. One front of cannabis reform in sports that has been problematic is cannabis-based advertising.
Sports leagues, and teams within those leagues, bring in a lot of revenue from advertising and sponsorships. Numerous cannabis companies would love to support professional sports teams in that manner; however, such advertising is prohibited in most leagues.
Major League Soccer might be changing their policy soon and allowing CBD advertising. Per Sports Business Daily:
It is "likely" that the MLS Board of Governors will approve CBD as a new commercial opportunity for teams by the end of 2020, according to multiple sources.

Commissioner Don Garber last month said that the league would suffer a $1 billion loss in revenue due to the coronavirus pandemic. Sources said that allowing even more commercial opportunities, like with CBD, would help teams and the league recoup some of that money, albeit only a small fraction.
**Next, METRC is continuing its Legal Battle with Missouri State Officials Regarding "Tag Fees"
According to MJ Biz Daily, cannabis track-and-trace company METRC continues its legal tangle with Missouri state officials over the right to charge "tag fees" to medical cannabis dispensaries.
In the latest development, METRC wants a Missouri appellate court to overturn a lower court's decision that would prevent the Florida-based company from charging fees for radio-frequency identification (RFID) tags, Law360 reported.
The dispute dates back to last year, shortly after METRC was awarded a $5 million contract by the state after a competitive bidding process.
Almost immediately, a rival protested to the state that Missouri's deal with METRC could contain hidden costs.
State regulators rejected the notion, saying METRC's contract did not allow the company to charge tag fees to medical licensees. METRC later sued in court, claiming that Missouri's medical program rules do allow such fees.
The track-and-trace dispute is one of several controversies hampering a Missouri medical program that has been already delayed by the coronavirus pandemic.
In addition to the track-and-trace discussion, Missouri faces hundreds of licensing appeals and investigations into possible misconduct by state regulators. More on that situation as it unfolds.
**Lastly today, University of Colorado isn't the only institution seeing an influx in interest in continued cannabis education
According to Businesswire, Cannabis Training University, an all-online cannabis industry training platform, reports a dramatic increase in course enrollments since the pandemic began in March. April, May, and June saw year-over-year enrollments more than double. The trend is holding strong and suggests quickly changing attitudes around the cannabis industry and a willingness for people to invest in job training during economic uncertainty.
CTU founder and CEO Jeff Zorn said "we've seen a huge influx of new students wanting to learn how to become budtenders, open cannabis businesses, and make cannabis products for resale," and went on to explain "one of the trickiest parts of looking for work or creating jobs in the cannabis industry is keeping up to date on the changing federal, state or province-specific legislation, especially in the U.S. We're working very hard behind the scenes to meet the increased demand from students and update our course content as things change."

source