Medical Marijuana Patients in Connecticut Can Now Grow Their Own Cannabis Starting This Month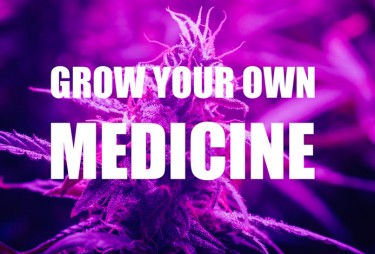 Patients registered under Connecticut's medical cannabis program will finally be able to grow weed for personal use from the first day in October 2021. This much-awaited development has been widely accepted across the state.
Governor Ned Lamont is serious about changing quite a number of laws in Connecticut. This can be seen in the various reforms that have been approved and signed into law this year; From cannabis reforms to drugs policies to sports betting reforms, and also the establishment of casino sites in Southeastern Connecticut.
Most of the new laws are tiny aspects of broader multi-faceted legislations and they all become implemented at dates that have been saved over the next three years.
Cannabis laws which were approved by the state's lawmakers and finally assented to by the governor have made medical and adult-use cannabis legal in Connecticut.
The state is currently putting regulatory bodies in place. These bodies will be in charge of the detailed process of laying down approved regulations for the new cannabis industry. Its duty would be to select the best applicants to grow cannabis or serve as retail sellers in the state. They would issue licenses to selected farmers or businesses
Medical Marijuana Laws
Medical marijuana patients who are at least 18 years old will be permitted to have six marijuana plants at home, of which three must be mature and three must be immature. In a case where a household has more than one registered patient, the law puts a limit of 12 plants for a household— regardless of the total number of registered patients in the family.
This law is different from the approved recreational law. Under that law, adults aged 21 and above will be permitted to grow weed for personal use no sooner than July 2023.
The adult-use law now permits adults to possess at most 1.5 ounces of cannabis products in public. This was implemented two months ago in July.
Terms and Conditions for the October 1 Implementation
All cultivated cannabis plants must be grown indoors within the patient's primary place of residence. The plants must be well hidden from children and teenagers, all of whom are less than 21. The law states that the plants must not be made accessible to unregistered medical cannabis patients or recreational users.
Patients attract penalties if their cultivated crops can be seen from the street. Attempts to illegally sell cultivated crops to recreational and unregistered medical users can also be considered a felony act.
The law which is about to be implemented outlaws the use of medical cannabis to treat pets and other domesticated animals. A Connecticut resident risks being charged with a Class C misdemeanor if this provision is violated.
Provisions In The Law
The cannabis legislation bars the use of cannabis in hotels, motels, prisons, and psychiatric facilities. Companies that provide special smoking rooms for customers and employees have to remove this facility, as it will no longer be permitted based on the provisions in the new law.
The approved law is that an individual may be allowed to use marijuana anywhere cigarettes are used. This can be altered depending on local town councils. These councils have been bestowed with the authority to making final decisions using their local zoning statutes.
The law puts a new restriction on narcotics use. Tobacco and cigarettes must not be smoked within 25 feet of residential buildings or other facilities like restaurants and retail stores which are usually frequented by the general public. An important provision included in the law states that all communities within Connecticut which host more than 50,000 residents and visitors must a lot a smoking area where people can smoke or use cannabis. The communities hold the authority in deciding which area would be designated for this purpose.
The sales of recreational weed will likely be pushed back. This was stated by Michelle Seagull, the Connecticut  Commissioner for the Department of Consumer Protection. He added that officials who have been implying that adult-use sales will begin by the later months of 2022 are being optimistic. For the sales operations to begin sooner than expected, everything jas to play out perfectly over the next months.
Other Important Highlights on Connecticut's Cannabis Reforms
Like other states with cannabis legislation, Connecticut has proposed to help the disadvantaged communities within the state. It is believed that these communities came to be that way due to the failed war on drugs. The intending weed industries in the state will be reflective of these impacted areas.
The police have adhered to the implementation of the cannabis law which prohibits the arrests of under-aged individuals for possession. Anyone youth less than 18 years of age, found with more than five ounces of cannabis will be issued the first warning and probably a referral to the youth services bureau. Ensuing offenses can be penalized with fines or be transferred to the juvenile courts.
The law makes provision of records expungement. It states that individuals can submit petitions to have possession charges cleared off records. Offenses like drug paraphernalia, illegal sales, and production of fewer than four ounces of cannabis will also be erased, as long as the offender submits a petition. The petition process will start by July 1, 2022. The automatic expungement of records with convictions that occurred between Jan 1, 2000, and September 15, 2015, will begin by 2023.
All cannabis businesses, licensed or not, are banned for sponsoring any event, concerts, or traditional occasions except evidence will be provided that only adults aged 21 and above will be in attendance.
Takeaway
As long as the scheduled implementation of all new laws takes place without a hitch, Connecticut's cannabis industry will be making large revenue in no time. By Friday, October 1, 2021, thousands of medical cannabis patients will begin to prepare their soils and gardens to grow their much-needed cannabis plant. Hopefully, the sales of packaged medical cannabis drugs are implemented as soon as possible to ensure residents do not misuse the new privilege provided by the law.
CONNECTICUT CANNABIS CHANGES, READ MORE..
CONNECTICUT LEGALIZES CANNABIS, JOINING THE GREEN RUSH!
OR..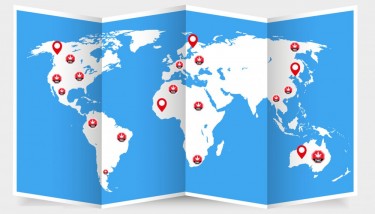 HOW CONNECTICUT DREW A MAP FOR MARIJUANA LEGALIZATION THAT WORKED!